April 26, 2018
Seward High Art Students created multilayer stencils illustrating any healthy activity in their lives for the Seward Community Health Fair this past weekend.  The public was welcome to jury this art show and four students pieces were voted as the most popular and will be receiving prizes!  Congrats in no particular order to Marisa Phasomsap, Tegan Retzer, Hana Cooney and Cody Bryden!  Students edited photos on Photoshop, then hand cut each stencil layer (color) with exacto knives onto cardstock.  They sprayed each layer lightly with spray-paint, waited for it to dry and then added the next. Great Job!
Marisa Phasomsap – Wonder – Exploring the stars.
Tegan Retzer – Bigotry is Bogus – My friend protesting for women's rights and looking fierce.
Hana Cooney – Guiding – My father smiling for the camera on a hunting trip.
Cody Bryden – Ski-Doo – Snow machining up at Lost Lake is a good way to get outside.
April 9, 2018
Congrats to all students who showed work in the KPBSD District Art Show! This is a juried show featuring top art from all over the Kenai Peninsula Borough School District.  We took home some great awards this year! Congratulations to:
Blaze Havnen Grade 12 – BEST IN SHOW!
Venom's Cheesesteak
Joshua Park Grade 10 – 1st Place in the Open Category
Self Portrait
Blaze Havnen Grade 12 – 3rd Place in Painting
Urie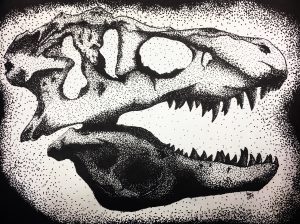 Marisa Phasomsap Grade 9 – 3rd Place in Monotone Drawing
T-Rex Skull
March 1, 2018
For this project, we looked at playing card designs and talked about rotational symmetry – where a design is flipped 180 degrees instead of being a mirror image. Here is what SHS Art Students came up with for their own designs!
Clara Lee
Riley VonBorstel
Sadie Lindquist
Paola Baez
Lani Lackey
Beau Frieberg
Coulter Fiore-Pruitt
Aaron Kuller
Steven Osborn
Levi DeBoard
Jared Dean
Malia Hewitt
Rachael O'Rourke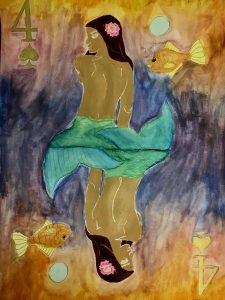 Elisa Turner
Collin Mullaly
Chris Kingsland
Kylie Mullaly
February 6, 2018
We have found that melting crayons is pretty fun!  Students came up with a composition that would incorporate crayons, created a painting, dripped, splattered and melted the crayons with blow driers!  Here are some of the results!
Riley Von Borstle
Paola Baez
Sadie Lindquist
Beau Freiberg
Colt Ogle
Clara Yu Jeong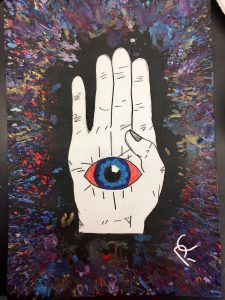 Rebekah Christenson
Tayla Hardwick
Levi DeBoard
Rachael O'Rourke
Lani Lackey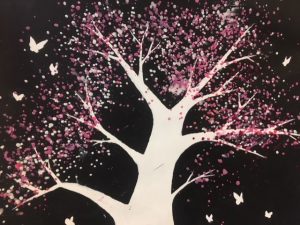 Malia Hewitt
Rose Terry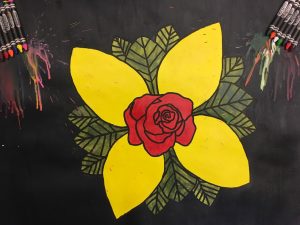 Devon Campbell
Chris Kingland
Sam Paperman
Ashley Jackson
Olivia Carney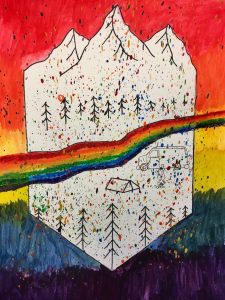 Steven Osborne
Alysa Kurtz
Elissa Turner
Emmalee DeLand
Cassidy Fletcher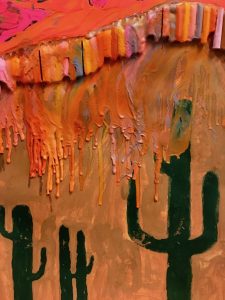 Trapper Allen
December 12, 2017
Bekah Christenson
Lincoln Farris
Marisa Phasomsap
Hailey Freiberg
Katelyn Lemme
Kiersten Cooke
Jared Dean
Tegan Retzer
Fatima Roca Suarez
Eldon Zinis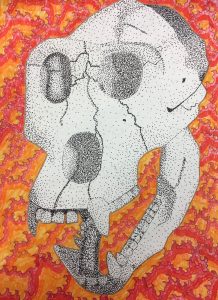 Callie Tomlinson
Reanna Brewi
Calysta Lohman
Naomi Ifflander
Maddy Moore
Connor Spanos
Sal Smith
Katelyn Lemme
Kyrsten Johnson-Gray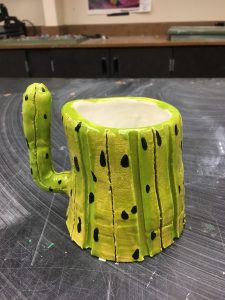 Dania Shulze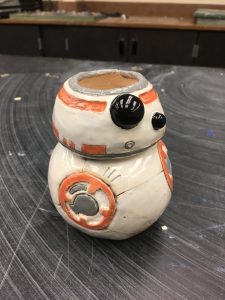 Emma Moore
Zen Petrosius
Rachel O'Rourke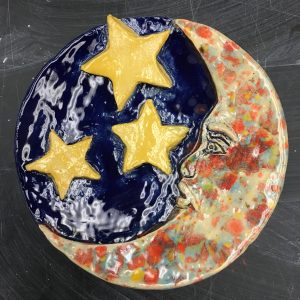 Lucia Lombardia Garro
Lani Lackey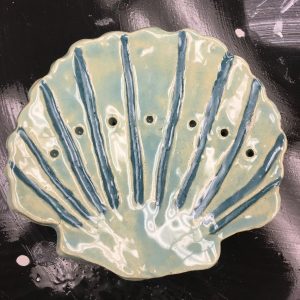 Lindy Guernsey
Selma Casagranda
Sophie Dow
Linda Jack
December 6, 2017
Here are two projects from SHS Art student: collages and color wheel paintings!  Great job 🙂
Angel Schwertfeger
Trey Ingalls
Sam Paperman
Linnea Hribernick
Jonah Lindquist
Dana Schulze
Kyrsten Johnson-Gray
Sophie Dow
Rachel O'Rourke
Josh Park
Linda Jack
Ryan Miller
Lindy Guernsey
Nathaniel Basalo
Devon Campbell
Savanna Buckmaster
Jordan Sewell
Akilena Veach
Makaira Williams
Dylan Dunning
Collin Mullaly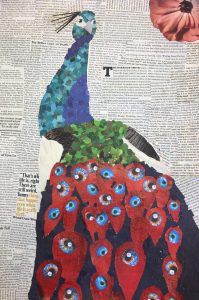 Malia Hewitt
Megan Koster
Callie Tomlinson
Dax Robinson
Connor Spanos
Randi Tolson
Chris Kingsland
Calysta Lohman
Rebekah Christenson
Marisa Phasomsap
Katelyn Lemme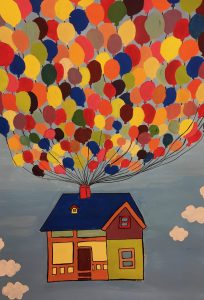 Fatima Roca Suarez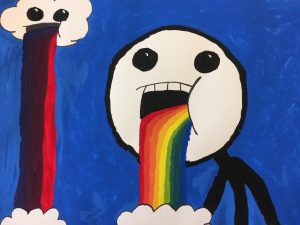 Eldon Ziniz
Tegan Retzer
Ashley Guernsey
Seth Zimmerman
October 31, 2017
A lot of hard work and great art coming from SHS Art students this year!  Here is a sampling from the first quarter:
Black Light Fish Tank Themed paintings which were on display at the Music & Arts Festival!
Lucia Lombardia Garro
Paola Baez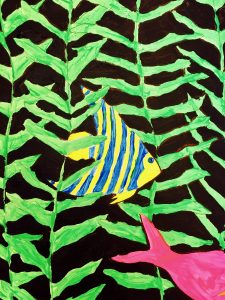 Sophie Dow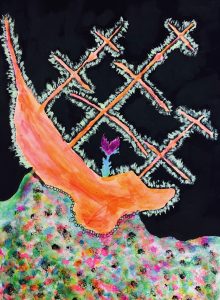 Kyrsten Johnson-Gray
Zen Petrosius
Alternative Energy Sci Fi Art: 
These were on display at the Alternative Energy Fair and received First and Second Place! 
Jonah Lindquist
Linda Jack
Some Independent Projects:
Emilia Whitcome
Ruby Lindquist
Trapper Allen – Vladimir Putin Drawing
Blaze Havnen
Clay!: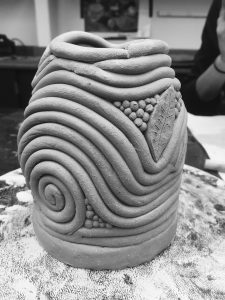 Maddy Moore – coil pot
Conor Spanos – SHS Ceramic Students made containers for the Elementary Music program to store their instruments in!
Reductive Block Print Portraits:
Pricilla Stolz – Salvador Dali
Coulter Fiore-Pruitte – Mario
Clara Lee -Andy Biersack
Sam Paperman – Donald Trump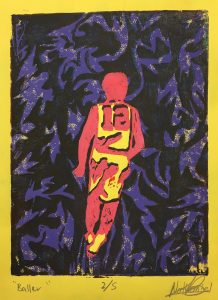 Nathaniel Basalo – Self Portrait
Ryan Miller – Jimi Hendrix
Meghan Koster – Yoko Ono and John Lennon
Jordan Sewell – His Parents
Zen Petrosius – Ozzy
Kyrsten Johnson-Gray – Brendon Urie
April 17, 2017
The eye is the window to the middle schoolers soul… 🙂 We studied and practiced drawing the human eye.  The assignment was to draw an eye using oil pastel and chalk on black paper and to make something unique about it.  Here they are, awesome job SMS Art students!
Jared Dean
Mikya Wallace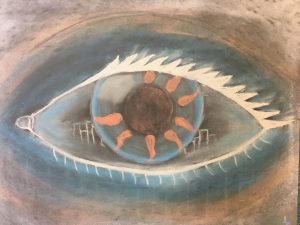 Lydia Jacoby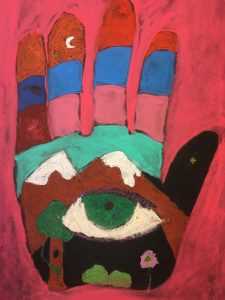 Ryker Bradford
Colt Ogle
Nicole Hettick
Marcus Lastimosa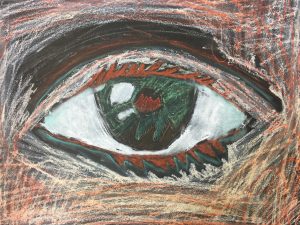 Jacob Wendt
Emily Unrein
Linda Jack
Mary Withrow
Lucy Hankins
April 10, 2017
The KPBSD Art Show happened last week with the top art from all around the district competing in a juried show! Seward High Art students took some awards, congratulations to Emma Moore for 2nd Place in Mixed Media, Case Estes for 2nd Place in Printmaking, and Josh Parks for 2nd Place in Watercolor!  Meghan Mullaly took home an honorable mention in functional ceramics!  Good job everyone!
Emma Moore Grade 11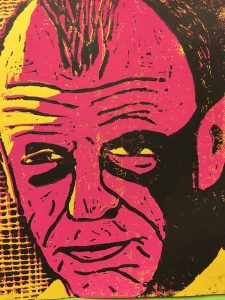 Case Estes Grade 12
Josh Park Grade 9
Meghan Mullaly Grade 10
April 6, 2017
The Art of Mapmaking is called Cartography.  Cartography (in Greek chartis = map and graphein = write) is the study and practice of making representations of the Earth on a flat surface. Cartography combines science, art, and technical ability to create a balanced and readable representation that is capable of communicating information effectively and quickly.
We are going to create maps of an area in Kenai Fjords National Park which include some of the local flora and fauna.
Here are some cool maps to check out and inspire you!  What are these maps communicating other than the geography?
Pacific Coastal Whales
The Imperialism of Britain
Places, Animals and Goods of Ireland
Species of New Zealand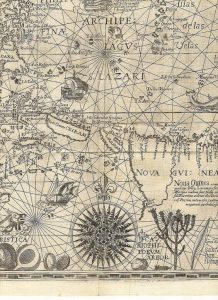 Compass Rose with Shipping Charts
Greenland Sites and Species
Animals of the world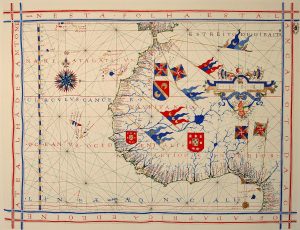 Empirialism in Africa – Different Shields of different ??
Sea Monsters!
More Sea Monsters!
Florida Gators!
Different Ethnicities and species on multiple Continents
Tourist Destinations in Europe
Wildlife in India
Birds and Iceland
Not sure but this seems to be about Imperialism too!  Africa? Land of Plenty!
Alright lets take it back to home!
Here is an interactive map of the boundaries of the Kenai Fjords National Park!
It starts near Seward, wrapping around Exit Glacier and the Harding Icefields and extends all the way south west to Nuka Bay.
Here is an interactive shaded topography map of our area
Here is another topo map, with lines to repesent elevation gain.
Use these maps or another one you find to choose the area of the Kenai Fjords National Park you wish to illustrate.  Zoom in and out to find an interesting section.  Make sure it is actually in the park!  Use the snipping tool to take a screen shot of the area and paste it into Word so you can print it out!
Assignment: Make a map of a portion of Kenai Fjords National park which communicates about the Flora and Fauna in our area (plants and animals)!  You can do many small animals or a few bigger ones, up to you!
Include:
Mandatory Features:
Accurate Land/Ocean depiction
Fauna/Flora at least 3
Labeled names of ocean features (bays)/land features such as mountains and mines
Optional features choose at least three:
Compass Rose
Latitude/longitude lines
Nautical routes
Topography (mountains) either with topo lines or shading
Current patterns
Ships
Sea Monsters
You will be drawing your map by hand.  The original cartographers weren't able to use satallite images when they were making maps, they had to travel the land and figure out how to represent it on a flat surface!  Make your drawing as accurate as you possibly can!
Once you have the map drawn out, add your features!  No tracing for this either, but you may look at pictures of the flora/fauna you are adding!
Once it it perfected, trace your design onto watercolor paper.
Paint it neatly and have fun with the colors!
After the paint is dry we have new skinny sharpie pens in ever color to add details and lines!
Do your best and make your map awesome!