September 26, 2016
If you went to the Seward Music and Arts Festival this past weekend, you got to see this Egyptian themed art in real life!  This truly is a community centered event, with Seward El, Middle and High School students all helping by creating decorations.  Here are some of the High-schoolers pieces: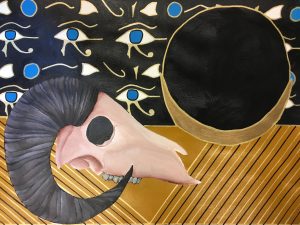 Heleana Backus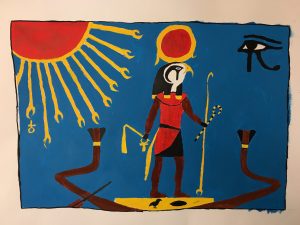 Mycah Ebberson
Ruby Lindquist
Nele Hohenstein
Emma Moore
Linnea Hribernick
Hayley Unrein
Sholanda Vent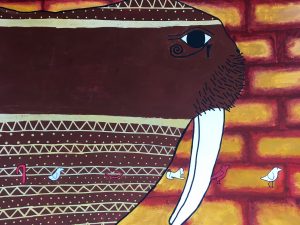 Maddy Moore
Zen Petrosius
Beau Freiberg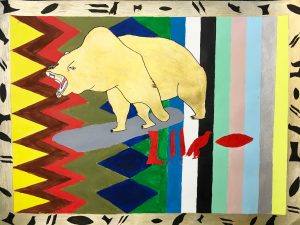 Ernesto Montoya
Dana Van Slyke
Alexis Sullivan
Gabby Keeter
Egor Sturdy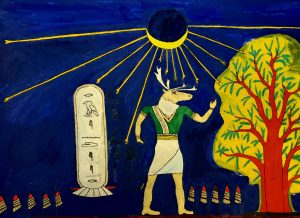 Josh Park
Kaylee Brockman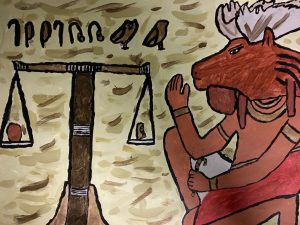 Daisy Terry
Meghan Mullaly
Rebekah Christenson
Lindy Guernsey
Basil Dougherty
Emilia Whitcome
Forest Matheson poses with the King Tut Sarcophagus Collage made by Seward High and Seward Middle Students!
Thanks for supporting this event and we hope you had fun 🙂
August 30, 2016

Seward High has adopted a new block schedule, allowing for longer class periods, which suits art class well. We have begun the year exploring making art in and with our natural environment with the creation of cairns.
We started the first day connecting art to problem solving by building marshmallow and uncooked spaghetti noodle structures, aspiring for both height and beauty.


We then watched the documentary about natural artist Andy Goldsworthy, Rivers and Tides. If you have not checked out his work, you should! He creates outdoor pieces using icicles, stones, leaves, flowers, sticks, thorns and mud.


Then we learned about cairns in a historical and global context. Humans have built cairns since ancient times, using them as landmarks, burial monuments, defense walls, for ceremonial purposes, to located buried objects and to mark trails.
We went to Jap Creek and built our own cairns in the sunshine. Here are some photos!

March 9, 2016
 New Currency
Faith Mitchell
Eldon Zinis
Emilia Whitcome
Jeremy Anderson
Ali Alwahd
Isabell Rodriguez
Chandler Marcus
Sohan Dissanakye
Meghan Mullaly
Hunter Allen
David Kirkpatirck
Grace Dumars
Jarrod VanderVegt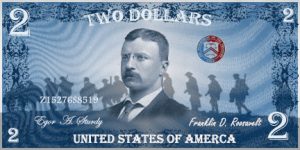 Egor Sturdy
Jared Sears
One Point Perspective
Brandon Suddath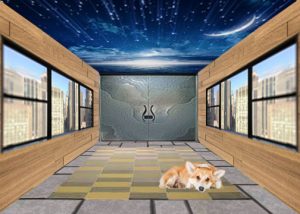 Jared Sears
Meghan Mulluly
Hunter Allen
Jaden Sears
Emilia Whitcomb
Eldon Zinis
Robot Creatures
Charity Cinereski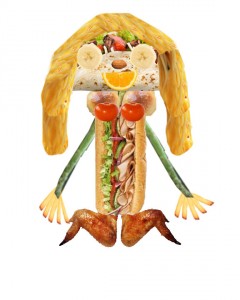 Grace Dumars
Jaden Sears
Ali Alwahd
Jeremy Anderson
Egor Sturdy
Event Posters & Quotes
Sohan Dissanayake
Egor Sturdy
Jeremy Anderson
David Kirkpatrick
Isabell Rodriguez
Jarrod Vandervegt
Ali Alwahd
Egor Sturdy
Chris Carreaux
Future Profession
Jeremy Anderson
Jaden Sears
David Kirkpatrick
Emilia Whitcome
Jared Sears
Brandon Suddath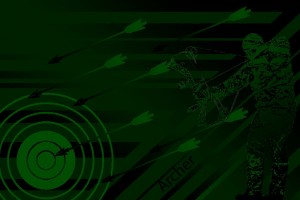 Jarrod Vandervegt
Hunter Allen
Julie German
Ali Alwahd
 Mandalas
Emilia Whitcome
Jaden Sears
Jared Sears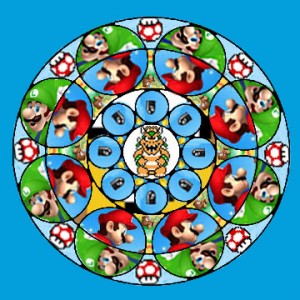 Eldon Zinis
Mehan Mullaly
Brandon Suddath
March 7, 2016
In my Middle School art class, we experimented with different watercolor techniques – dropping salt and alcohol onto wet paint, squishing saran wrap and tissue paper onto it, scratching it with toothpicks… After this students came up with their own compositions and used whichever techniques they wanted!
Lincoln Farris
Chynna Stanley
Rebekah Christenson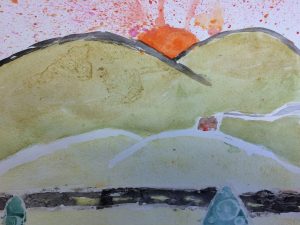 Eliza Goddard
Kyrsten Johnson-Gray
Lydia Jacoby
Onaangel Williamson
Savannah Buckmaster
William Storle
Clarence Longan
Calysta Lohman
Jared Dean
Caitlin Corrigan
Gunnar Davis
Linda Jack
Clay Petersen
Sequoia Sieverts
February 15, 2016
Detail from Klimt Painting
SMS Students studied Austrian artist Gustav Klimt.  His work is filled with gold, flattened, forms filled with geometric shapes.  This stylization is juxtaposed by realtively realistically rendered faces and skin.  We replicated Klimt's style by using gold scratchboard and photos from magazines.  I think they turned out pretty cool!
Chynna Stanley
Bekah Christenson
William Storle
Calysta Lohman
Lydia Jacoby
Onaangel Williamson
Eliza Goddard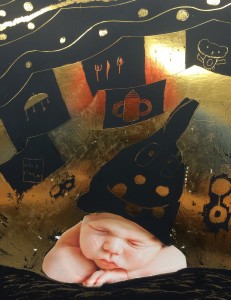 Caitlin Corrigan
Savanna Buckmaster
Kyrsten Johnson-Gray
Sequoia Sieverts
Lincoln Farris
Jared Dean
Clay Petersen
Gunnar Davis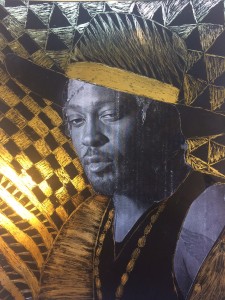 Clarence Longan
February 4, 2016
For our first project in SHS's Ceramics Class and SMS Art Class we went back to basics – the human hand.  Hands have been connected to our personal identities and to our humaness since we lived in caves.  Seward High Students took inspiration from henna designs, hand tattoos, folk art, and anataomy to name a few.  Great job!
Human hands printed by spraying paint through bone-made pipes over a hand pressed against the wall. Cueva de las Mano, Argentina, circa 7300 BC
Allie Toloff
Jacob Hall
Riley VonBorstel
Trapper Allen
Simon Estes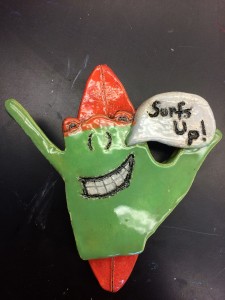 Sully Hauze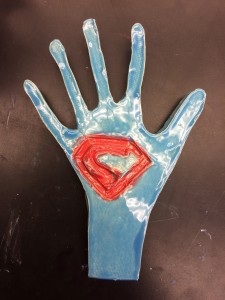 William Storle
Hunter Allen
Ashley Guernsey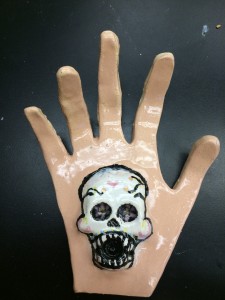 Blaze Havnen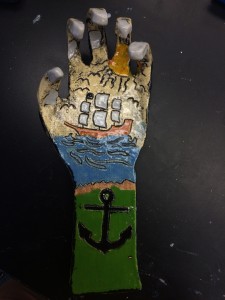 Kjell Nilsson
Nick Woodard
Sequoia Sieverts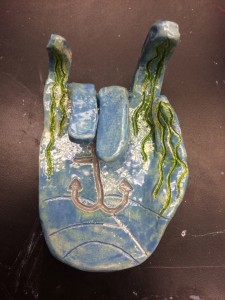 Lydia Jacoby
Cameron Bunch – Galaxy Hand
Bekah Christenson
Kyrsten Johnson-Gray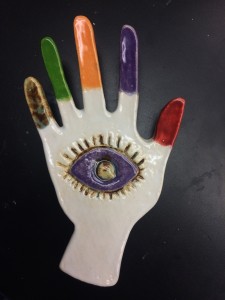 Sabrina Spiers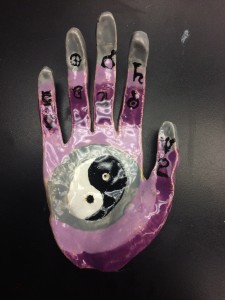 Coral Petrosius
Clara LaRock
February 2, 2016
I haven't taught Photoshop in years and it is pretty fun to get back into it!  Seward High Students are quick learners and are creating all sorts of projects while learning the tools of Photoshop.  Here are some of them!
Fun with the Clone Tool
Laurel Correa
Isabell Rodriguez
Jeremy Anderson
Grace Dumars
Natasha Jacobson
Event Posters
Emilia Whitcome
Jaden Sears
Laurel Correa
Grace Dumars
Ali Alwadh
Chandler Marcus
 Inspirational Quotes
Meghan Mullaly
 Hybrid Creatures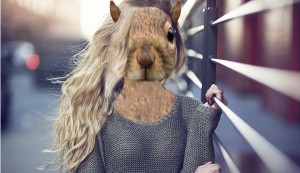 Grace Dumars
Ali Alwadh
Charity Cinereski
Jarrod Vander Vegt
Natasha Jacobson
Hunter Allen
Emilia Whitcome
Jeremy Anderson
Megan Mullaly
Ali Alwadh
Chandeler Marcus
Chris Carreaux
Megan Mullaly
Eldon Zinis
Hunter Allen
Pop Art
Isabell Rodriguez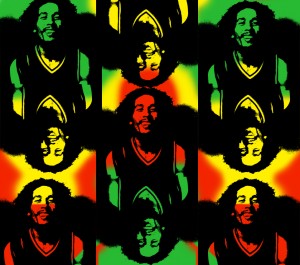 Jacob Lodzinski
Eldon Zinis
Julie German
Ali Alwadh
Faith Mitchell
Laurel Correa
Anastasia Storle
Chris Carreaux
Eldon Zinis
December 17, 2015
Seward Middle School Students walk up to my High School Art classroom for the last period of the day.  It is great to have them and see what they come up with!  Here is some of their work over the last two quarters.
Selma CasaGranda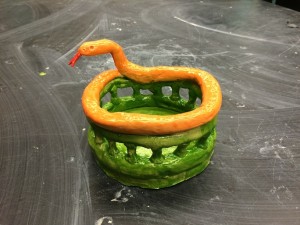 Jonah Lindquist
Levi Deboard
Sequoia Sieverts
Jonah Lindquist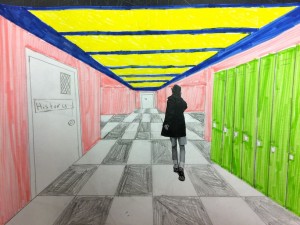 Grand Hinders
Callie Tomlinson
Hunter Hollingsworth
Selma CasaGranda
Isaiab Bivins
Lydia Jacoby
Tommy Cronin
Sequoia Sieverts
Keegan Lorring
Ashley Trapp
Marcus Lastimosa
Aron Kuller
Tegan Retzer
Sophie Dow
Tegan Retzer
Kylie Mullaly
Maddy Moore, Marcus Lastimosa, Lindy Guernsey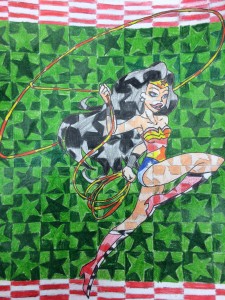 Kylie Mullaly
Lindy Guernsey
Tegan Retzer
Sophie Dow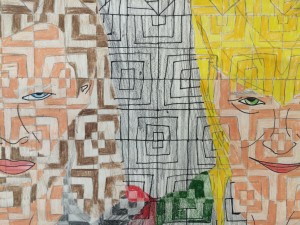 Maddy Moore
Marcus Lastimosa
Shayne Sullivan
Reana Brewi
Naomi Ifflander
Naomi Ifflander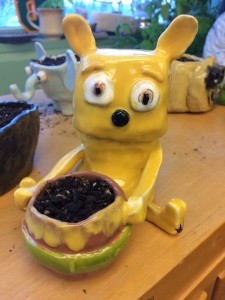 Shelby Sieminski
Marcus Lastimosa
Sophie Dow
Madison Athey
Aron Kuller
Shayne Sullivan
Reanna Brewi
Shelby Sieminski
Lindy Guernsey
Kylie Mullaly
Maddy Moore
December 16, 2015
There have been all sorts of three-dimensional art projects at Seward High this Semester! Here you will see some Paper Mache Halloween costume accessories and various clay projects!
Mohammed Shoaib
Brandon Suddath
Sohan Dissanayake
Justin Schutter
Cyrus Petty

Jessi Hood
Aurora Lande
Alex Ursel
Blaze Havnen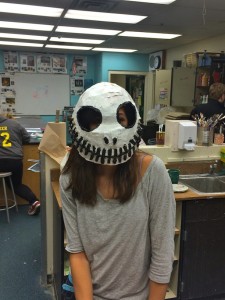 Sadie Lindquist
Bijou Burnard
Joevahnta Weddington
Ashley Jackson
Maggie Adkins
Justin Croft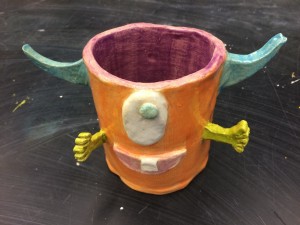 Jaden Sears
Brandon Suddath
Allie Toloff
Sadie Lindquist
Blaze Havnen
Joevahnta Weddington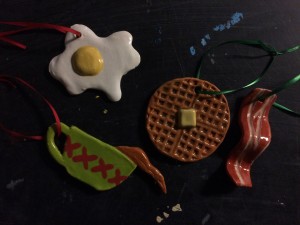 Megan Mullaly
December 15, 2015
There is a large variety of art here from the High School
.  Some of these pieces were focused on Art History, learning about an artist and recreating his or her famous painting.  Some of the art is focused specifically on Vincent Van Gogh, because we recently got to go to an exhibit focused on his work at the Anchorage Museum!  Thanks so much to the Seward PTA and the Seward Arts Council for your help in funding this trip!  The linocuts were based on Life Drawings SHS Students did.  None of these were traced, all were drawn by hand!  Hope you enjoy, I have had great students this semester!
Megan Mullaly – Virgil Finlay Reproduction
Emilia Whitcomb
Brandon Suddath – Henri Rousseau Reproduction
Sohan Dissanayake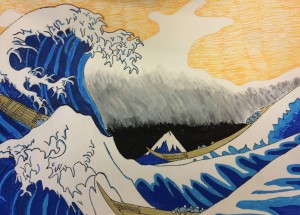 Kim Leavitt – Reproduction of The Great Wave off Kanagawa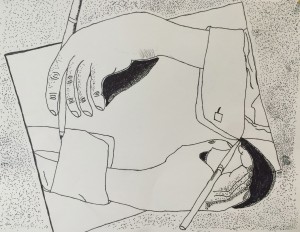 Robert Chappell- Escher Reproduction
Cassidy DeLand – Georgia O'Keeffe Reproduction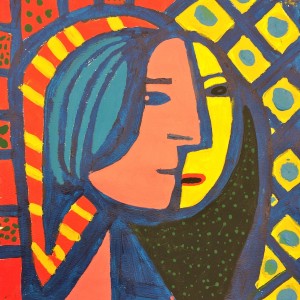 Julie German – Picasso Reproduction
Sadie Lindquist – Lion in Van Gogh's Style
Ashley Jackson – Kitty in Van Gogh's Style
Chandler Marcus – Tuna in Van Gogh's Style
Ali Al Awadh – Lady Swinging in Van Gogh's Style
Bekah Dean – in Van Gogh's Style
Aurora Lande – Fish in Van Gogh's Style
Walker
McKnight – Kind of in the style of Van Gogh, still awesome 🙂
Isabelle Rodriguez – Humpback in Van Gogh's Style
Jessi Hood working on
Van Gogh Reproduction
Riley Von Borstel – Van Gogh Reproduction
Clara L Rock – Van Gogh Reproduction
Bekah Dean – Van Gogh Reproduction
Walker McKnight – Van Gogh Reproduction
Alex Ursel – Van Gogh Reproduction
Coral Petrosius – Van Gogh Reproduction
Blaze Havnen – Van Gogh Reproduction
Bijou Burnard – Van Gogh Reproduction
Ashley Jackson
Sadie Lindquist
Clara La Rock
Justin Schutter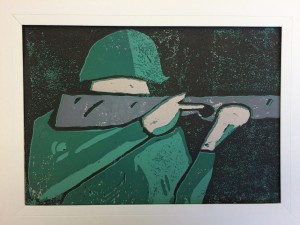 Joevahnta Weddington
Isabell Rodriguez
Coral Petrosius
Heleana Backus
Blaze Havnen
Trapper Allen
Mikayla Dumars
Jessica Fry
Beckah Dean
Bekah Dean
Emily Crain
Jessica Fry