February 9, 2017
Seward Middle School students learned how to mix all 12 colors of the color wheel using just the primary colors: red, yellow, blue!  Then they were given the assignment to come up with a composition which included all 12 colors!  Here is what they came up with, great job!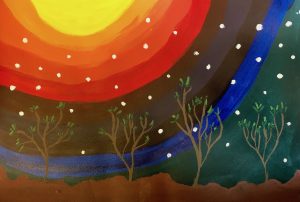 Renee Elhard
Hailey Freiberg
Hana Cooney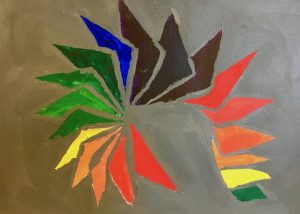 Aiden Rodriguez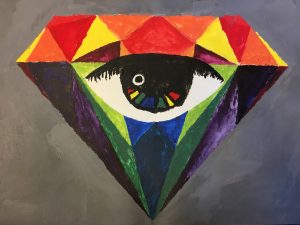 Ryan Brown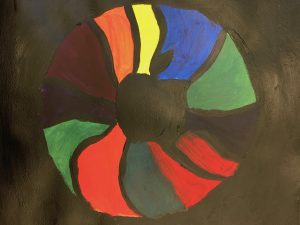 Leah Kava-Murdock
Paola Baez
Kylie Mullaly
Dilthini Dissanayake
Aaron Kuller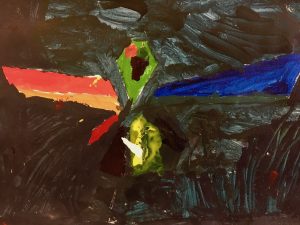 Ashton Simpson
Wren Dougherty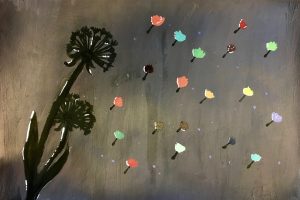 Shelby Sieminski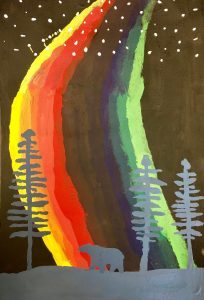 Cody Bryden
Seward High students learned 12 different watercolor techniques, including using salt, rubbing alcohol, tissue paper, etc.  Then they hand drew a person or animal and used this drawing to create a water color painting, utilizing at least 5 of these techniques as they chose.  They did an amazing job!  See if you can figure out what technique they used where!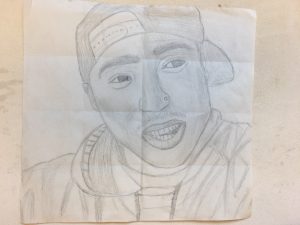 Bekah Christenson's Tupac drawing
Pricilla Stoltz
Dylan Dunning
Tyler Goddard
Clarence Longan
Bjorn Nilsson
Conor Spanos
Isaiah Bivens
Eliza Goddard
Hunter Hollingsorth
Elijah Gundersen
John Moriarty
Kyrsten Johnson-Grey
Dax Robinson
Lincoln Farris
Justin McMurray
Sholanda Vert
Laurel Correa
Allison Rogers
Linnea Hribernick
Alex Ursel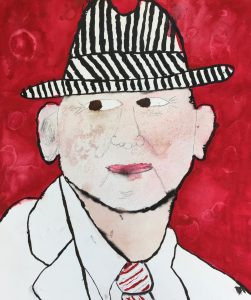 Chad Quinn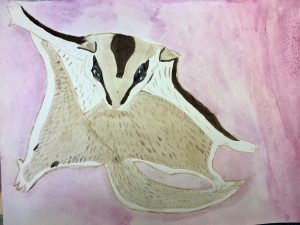 Sophi Dow
Josh Park
Madison Athey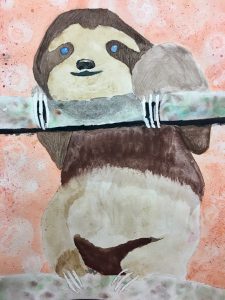 Jaden Vandyke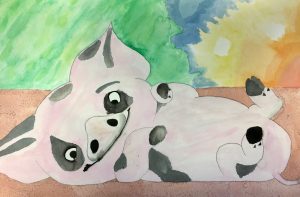 Maddy Moore
Katelyn Correa
Clara LaRock
Nathaniel Basalo
Shayne Sullivan
Hayley Unrein
Ryan Miller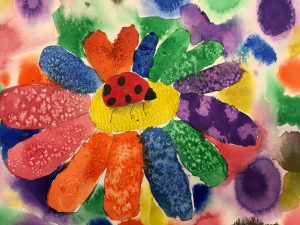 Jazmine Jarnig
Eldon Zinis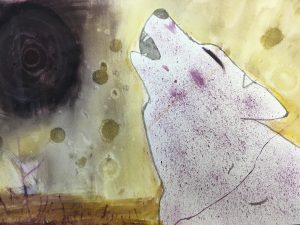 Gabe Wood
Ally Chryss
Megan Koster
Krisnan Weston
Coral Petrosius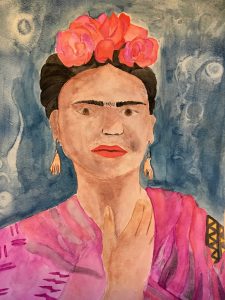 Naomi Ifflander
Angela Tinker
Meghan Mullaly
January 17, 2017
Bas Relief Textured Tile Project!
Cultures all around the world make BAS RELIEF meaning LOW RELIEF! This is 3-D art rising from a flat surface. A penny is an example of bas relief because part of the surface is raised!

Here is a cool dragon in the bas relief style.
We are going to recreate ancient bas relief tiles to learn about texture and practice making it!
There is an accompanying video to this lesson here.
1. Roll slab of clay
2. Lay cardboard template on top and cut around it with pin tool.
3. Smooth your tile with your finger, a toothbrush, water
4. Cut out the ancient tile design you chose with scissors
5. Lay design on top of clay slab
6. Go over every line in the design with a pen
7. Lift paper/ Faint lines should appear in the clay where you traced!
Now is the time to add texture!
1. Incising – cutting the clay
a. Go over all lines with pin tool to make them more pronounced
b. Use small loop tools to cut wider lines or certain shapes out
2. Applique – Adding clay
a. Add clay to emphasize certain features!
b. Whenever you add clay, SCORE (make lots of scratches) the clay you are adding and where you are adding the clay, use water as well! Smooth
3. Stamping – press stamps into the clay
a. Create a pattern in the background with stamps! Mine is all random but you could make it even as well!
Next Class Period – hopefully your clay has firmed up some and is now leather hard!
If you have finished the 3 forms of texture on your piece now is the time to refine!
1. Brush off top with large dry brush (like an archeologist)
2. Smooth rough areas with a wet brush
3. Use a pin tool or loop tool to clean out rough or boogery areas
4. Gently flip it over. Smooth the backside with fingers, water, a toothbrush
5. Carve an inscription on the bottom, at the least you initials, at the most to so and so from so and so 2017…
At this point you can decide if you want your tile to be a trivet or a wall hanging!
Trivet – roll 4 small balls of clay of even size. Score and attach them to the 4 corners to act as little legs. Smooth.
Wall hanging – bore holes in each of the top corners. Twist as you push the bring tool through. Clean up holes.
When you are done and it is the best that it can be
January 16, 2017
We are beginning a watercolor unit. Our first project will cover the basic techniques in watercolor while making a cool piece of art. We are covering 12 techniques and here are examples of each: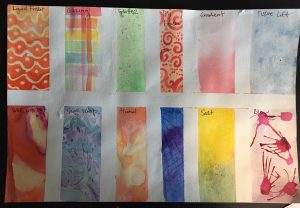 You need to begin by coming up with a composition which includes 12 shapes which are all about the same size. Here is my idea!


After you get your design approved, plan out where you will do each technique. You can plan colors and shading too!


Next you need to tape out your design on watercolor paper. You need to make the masking tape tinner but cutting it into 1/2, 1/3 or 1/4 as thick using scissors or exacto knives. You may want to make some lines thicker and some thinner.

Before you begin painting make sure you have:
watercolor set
multiple brushes of different sizes
cup of clean water
toothpick
saran wrap
salt
alcohol
liquid frisket
kleenex
2 straws
Here is my video tutorial on how to do all of the watercolor techniques. Please follow along, and pause or rewind if necessary!
Here are the tehniques in the order I cover them:
Watercolor Techniques
Liquid Frisket
Glazing first layer
Underlayer for:
Splatter
Dry Brush
Blow
Wet onto wet
Salt
Scrafito
Graded
Saran wrap
Tissue lift
Alcohol
After First Layer is Dry Revisit and Finish:
Liquid Frisket Background
Splatter
Dry Brush
Blow
Glazing Second Layer
Here is my finished product and some from the past:


BWaggoner

Chloey Baldwin

Mary Ramirez
January 9, 2017
The ELEMENTS of Design (the tools to make art)


Line (a point moving through space)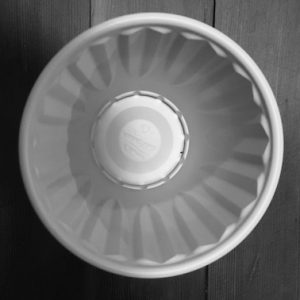 Shape (two dimensional geometric or organic shapes)

Form (three dimensional forms)

Color (hue)

Texture (surface description)

Space (positive vs negative)

Space (perspective – close vs far)

Value ( light vs dark)
The PRINCIPLES of Design (how to use the tools to make art)


Pattern (regular arrangement of repeated elements)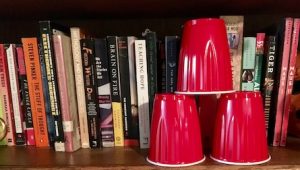 Contrast (juxtaposing two different things to create interest)

Emphasis (the artist wants your eye to be drawn to this area – focal point)

Balance (symmetrical or asymmetrical visual balance)

Proportion/Scale (differences in size)

Harmony (all the parts of the piece create a pleasing whole)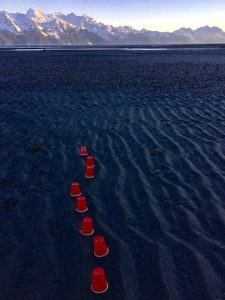 Rhythm/Movement (recurring elements to direct the movement of the eye)
December 21, 2016
To end the year, we did a variety of small projects involving optical illusions using lines and rulers!  We started with the 3-D hand or sphere illusion, then did a one point perspective room, and ended with 3-D one point perspective letters!  Here are just a few of them!
Shayne Sullivan
Case Estes
Ayla Lapanskas
Gabby Keeter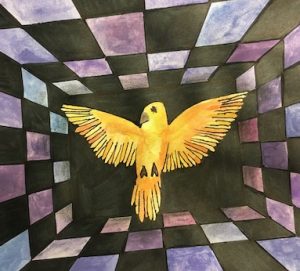 Sarah Meinema
Ruby Lindquist
Elena Hamner
Maddy Moore
Emma Moore
Heleana Backus
Sarah Meinema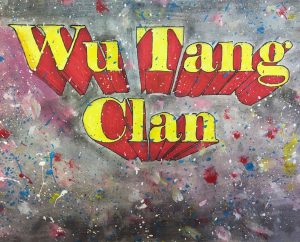 Ryan Miller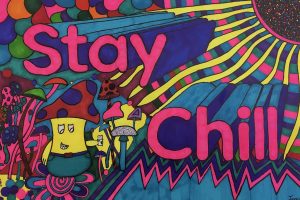 Jazmine Jarnig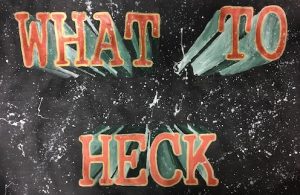 Heleana Backus
Emma Moore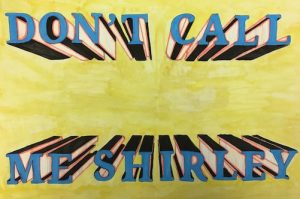 Kaylee Brockman
Zen Petrosius
The assignment was to make a sculpture that could be used as a planter! SHS Art Students really did a great job, check them out!
Brendan McMurray
Kaylee Brockman
Laurel Correa
Ryan Miller
Zen Petrosius
Kendyl Morris
Emma Moore
Ruby Lindquist
Rachael O'Rourke
Maddy Moore
Clarence Longan
Faith Mitchell
Case Estes
Elena Hamner
Forrest Matheson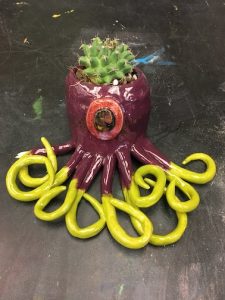 Alexis Sullivan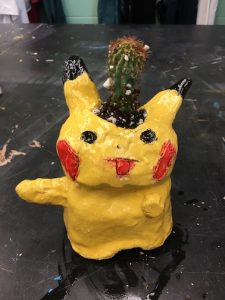 Connor Spanos
Heleana Backus
Allison Rogers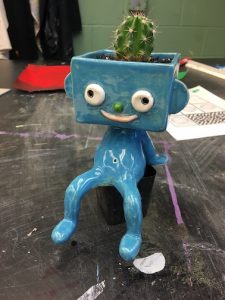 Meghan Mullaly
Lindy Guernsey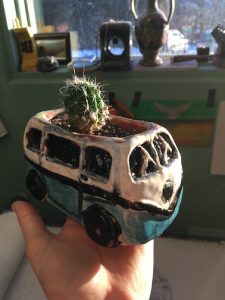 Beckah Christenson
Gabby Keeter
Emilia Whitcome
December 8, 2016
The first semester is wrapping up here at Seward High and we are ready for our holiday break! SHS Art students completed block prints and did a great job! They were allowed to trace a photo of their choice. The artistry was in identifying and simplifying the image into 3 different values (light medium dark) and also showing different textures! Then they had to carve this image into linoleum and print in layers to get the different colors/values. Here are some great ones for you to check out!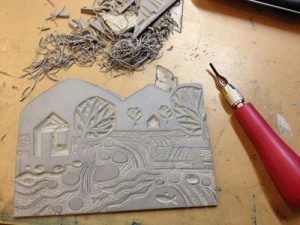 linoleum block and tool example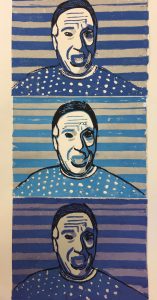 Mikayla Dumars
Forest Matheson
Nele Hohenstein
Connor Spanos
Elena Hamner
Kaylee Brockman
Case Estez
Emma Moore
Akilena Veach
Heleana Backus
Justin McMurray
Nicole Charlie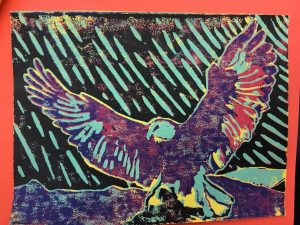 Emilia Whitcome
Ruby Lindquist
Allie Tollof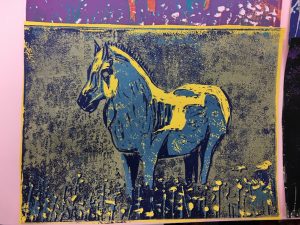 Olivia Carney
Walker McKnight
Sadie Lindquist
Brendan McMurray
Rachel O'Rourke
Robert Chappell
November 18, 2016
Seward High Art Students made a painting of someone they admired and included a related quote, thinking about font and composition.  They drew these by hand and mixed their own colors!  Great job!
Rebekah Christensen
Riley von Borstel
Chad Quinn
Emilia Whitcome
Kalista Rodriguez
Lindy Guernsey
Nathaniel Basalo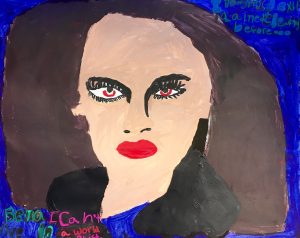 Olivia Carney
Alex Ursel
Robert Chappell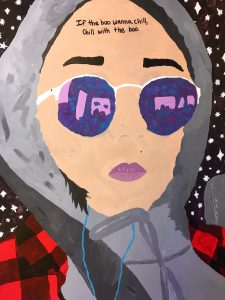 Allie Toloff
Sophie Dow
Meghan Mullaly
Brendan McMurray
Trapper Allen
Walker McKnight
Seth Zimmerman
Matthew Parish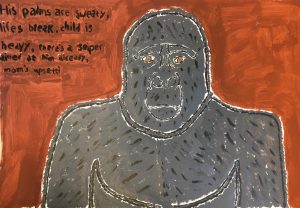 Chris Kingsland
Grace Dumars
Toni Zacher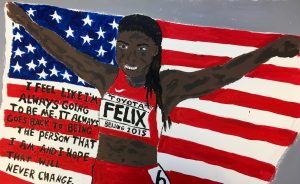 Sadie Lindquist
Steven Osborn
Raven Stevenson
Tyler Goddard
Basil Dougherty
David Thomas
Rachel O'Rourke
October 21, 2016
Seward Energy Forum & Fair took place last weekend at Avtec!  This fair brought light to clean, alternative sources of energy such as geothermal, biomass, solar, wind, and hydro energy.  Students from K-12 made art inspired by this subject matter and did a great job!  This show was juried by the public and has amazing prizes from local businesses!  Here are some of them!
Emma Moore – HS First Place! Millers Landing Caine's Head Full Day Kayak Paddle and Hiking Adventure for two!
Ruby Lindquist – HS 2nd Place! Alaska River Company Rafting and Fishing on the Kenai River!
Selma Casagranda – MS 1st Place! Kenai River Trips Kenai Scenic Float for 2 People!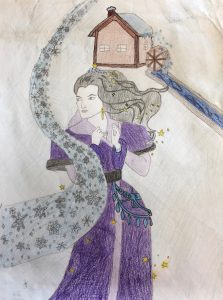 Antilleon Atcherian – MS 2nd Place! Kayak Adventures 2 Free Half-Day Tours!
Heleana Backus
Kaylee Brockman
Creeanna Whitcome
Mikayla Dumars
Elena Hamner
Maddy Moore
Zen Petrosius
Case Estes
Daisy Terry
Jessi Hood
Maddy Athey
Laurel Correa
Jeremy Anderson
Josh Park
Lydia Jacoby
Isiah Harris
Karlye Ebberson
Preston Jeffords
Lucy Hankins
Matthias Wood