December 21, 2016
The assignment was to make a sculpture that could be used as a planter! SHS Art Students really did a great job, check them out!
Brendan McMurray
Kaylee Brockman
Laurel Correa
Ryan Miller
Zen Petrosius
Kendyl Morris
Emma Moore
Ruby Lindquist
Rachael O'Rourke
Maddy Moore
Clarence Longan
Faith Mitchell
Case Estes
Elena Hamner
Forrest Matheson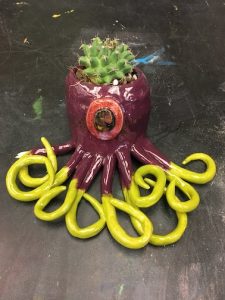 Alexis Sullivan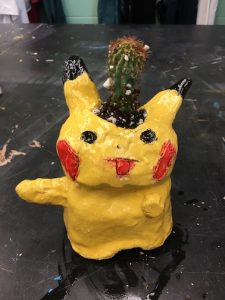 Connor Spanos
Heleana Backus
Allison Rogers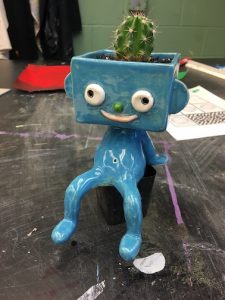 Meghan Mullaly
Lindy Guernsey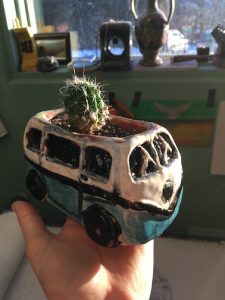 Beckah Christenson
Gabby Keeter
Emilia Whitcome
October 21, 2016
These frames were more difficult than I'd imagined to construct!  Students made a paper pattern first and then traced their design onto clay slabs.  The photos slide into a little compartment in back and all the frames have a way to be hung too!  Thanks students for your patience and creative designs!
Chad Quinn
Chris Kingsland
Tyler Goddard
Steven Osborn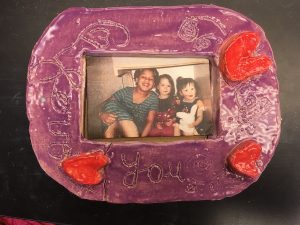 Olivia Carney
Kalista Rodriguez
Walker McKnight
Sadie Lindquist
Meghan Mullaly
Trapper Allen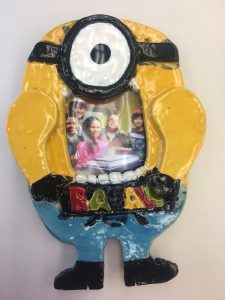 Nathaniel Basallo
Angela Tinker
Sophie Dow
Brendan McMurray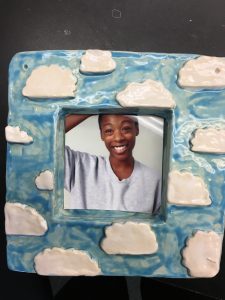 Allie Tollof
Basil Dougherty
Naomi Ifflander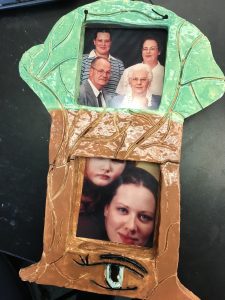 Natasha Tolbert
Beau Freiberg
Emma Moore
Zen Petrosius
Forest Matheson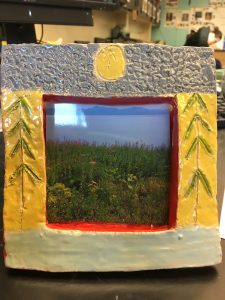 Akilena Veach
Nicole Charlie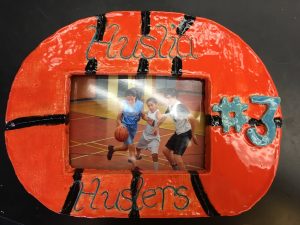 Shalonda Vent
Kaylee Brockman
Heleana Backus
Braden Lane
Kobe John
Robert Chapell
Linnea Hribernick
Winter Richie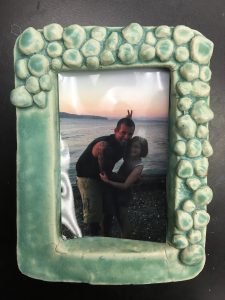 Clara LaRock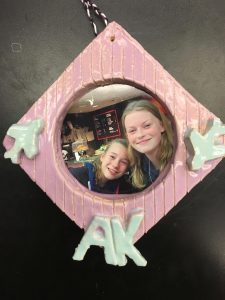 Sarah Meinema
Mikayla Dumars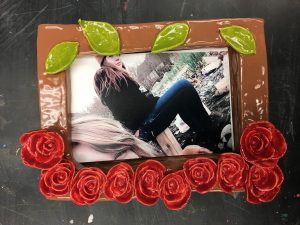 Dana Van Slyke
Daisy Terry
Eliza Goddard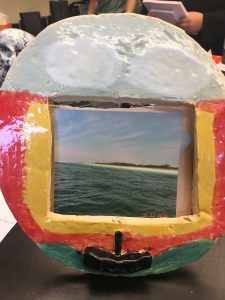 Jack Gunther
Raven Stevenson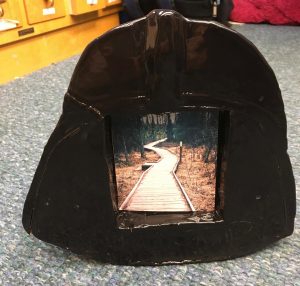 Krisnan
Elena Hamner
Nele Hohenstein
Ruby Lindquist
Case Estes
Maddy Moore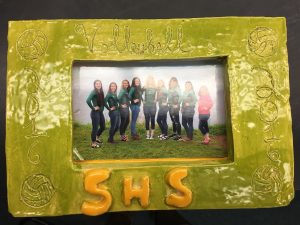 Jessi Hood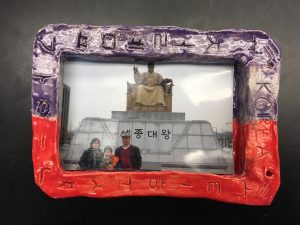 Joshua Park
Jaylon John
Justin McMurray
Alexis Sullivan
Egor Sturdy
Kamryn Pack
Jacob Lodzinski
Alex Ursel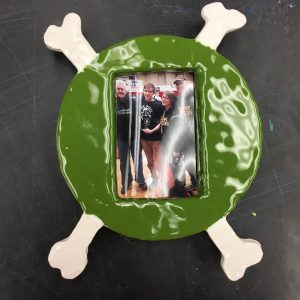 Brooks Berry
February 4, 2016
For our first project in SHS's Ceramics Class and SMS Art Class we went back to basics – the human hand.  Hands have been connected to our personal identities and to our humaness since we lived in caves.  Seward High Students took inspiration from henna designs, hand tattoos, folk art, and anataomy to name a few.  Great job!
Human hands printed by spraying paint through bone-made pipes over a hand pressed against the wall. Cueva de las Mano, Argentina, circa 7300 BC
Allie Toloff
Jacob Hall
Riley VonBorstel
Trapper Allen
Simon Estes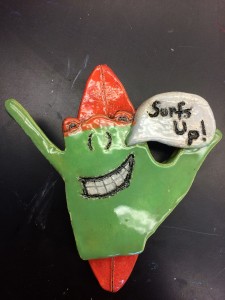 Sully Hauze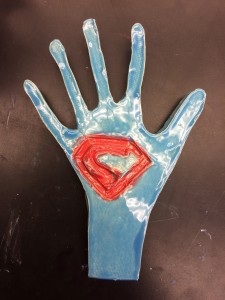 William Storle
Hunter Allen
Ashley Guernsey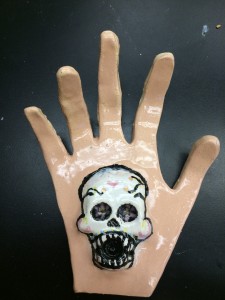 Blaze Havnen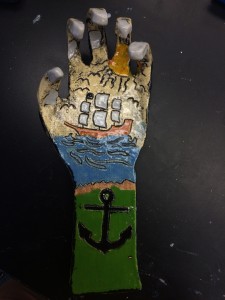 Kjell Nilsson
Nick Woodard
Sequoia Sieverts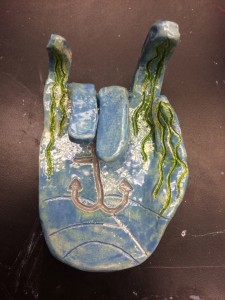 Lydia Jacoby
Cameron Bunch – Galaxy Hand
Bekah Christenson
Kyrsten Johnson-Gray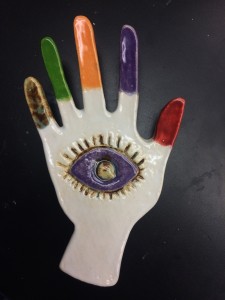 Sabrina Spiers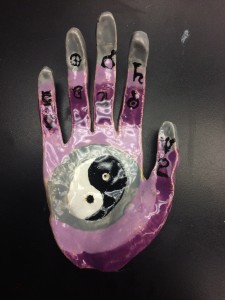 Coral Petrosius
Clara LaRock
October 12, 2015
Seward High Ceramics Class has been up to a lot this quarter!  They began by making paper mache circus animals to decorate the Seward Music and Arts Festival.  This involved drawing out patterns, projecting them onto large sheets of plywood, cutting the parts out with jigsaws and routers, constructing the wooden forms with screws and nails, adding the muscle and flesh with newspaper and chicken wire, paper mache-ing the outside, and painting!  Here are some process shots!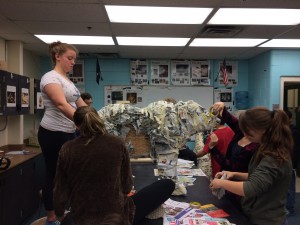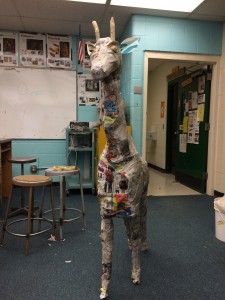 After all that work, they finally began with clay, and the first assignment was to create a sculptural container with a removable lid:
Megan Mullaly
Nathaniel Basalo
Nicole Charlie
Brandon Suddath
Justin Croft
Roma Hamner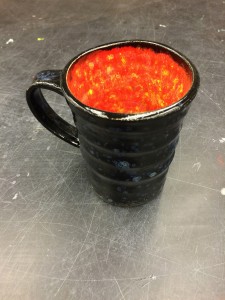 Emilia Whitcomb
Tyler Goddard
Megan Mullaly
April 2, 2015
Jessica Fry Grade 11
Andy Hughes Grade 12
Elannah Camp Grade 12
Elannah Camp Grade 12
Julia Lindberg Grade 9
Julie German Grade 8
Gabe Harris Grade 10
Maddy Rea Grade 11
Darci McFaul Grade 12
Landon Davis Grade 6
Linda Jack Grade 6
Neil Lindquist Grade 6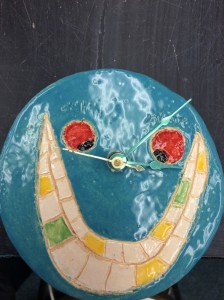 Zen Petrosius Grade 9
Maddy Rea Grade 11
Dana Van Slyke Grade 10
Bekah Dean Grade 10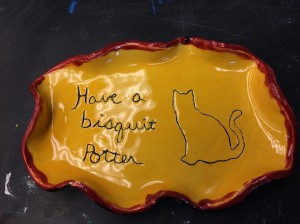 Clara LaRock Grade 9
Bekah Dean Grade 10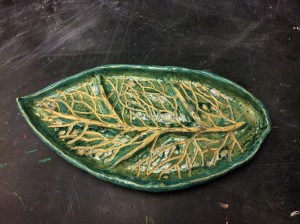 Maddy Rea Grade 11
Hope Quinn Grade 10
Maddy Rea Grade 10
Jessica Fry Grade 11
April 2, 2013
We made Lanterns to hold candles and took inspiration from Japanese style stone lanterns.  Here are the results!
Karen Rasmussen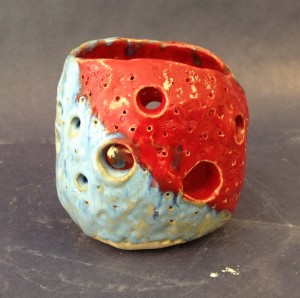 Alex Ashford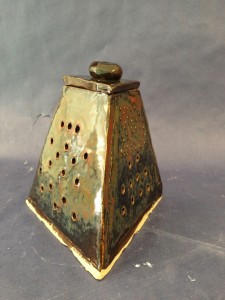 Ben Miranda
Matt Moore
Tyler Quiring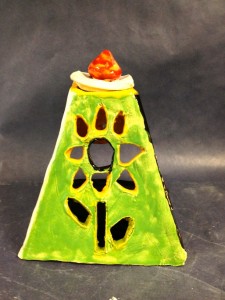 TJ Allen
Chelsea Olesiuk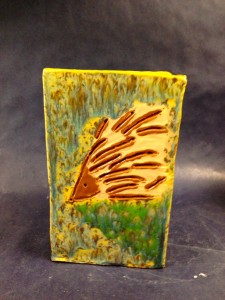 Audra Atwood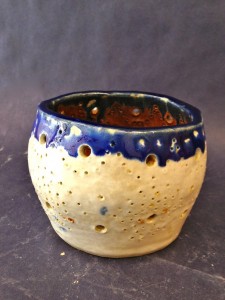 Izzy Barnwell
Julia Davenport
And check out Jamie Jacobson's Elephant!  The tail is a drawer that slides out to store something.
Advanced Ceramic students made their goblets in two pieces, the stem and the cup, then attached them.  We took inspiration from Indian Jones and the Last Crusade, the epic scene where the Nazi choses the wrong cup and ages to dust before your eyes! "He chose poorly"… I think they did a great job, here they are!
TJ Allen
Julia Davenport
Hannah Norris
Ben Miranda
Matt Moore
Tyler Quiring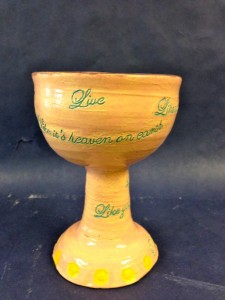 Emily Quinn
Audra Atwood
Richie Mack
Hayden Beard
Izzy Barnwell
Chelsea Olesiuk
Alex Ashford
December 8, 2012
Tea Pots
Hannah Stovall
Kira Ludwig
Sherelle Holmes
Rachel Tougas
Jessica Degnan
Jon Kingsland
Iris Anderson
Tori Stallings
Kim Leavitt
Shyann Washik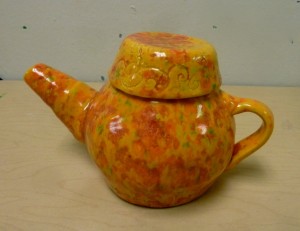 Sasha Hamner
Sebastian Kratz
Erin Lane
Masks
Erin Lane – Sabertooth Lion
Zack Martin
Cambria Robinson
Sebastian Kratz
Wheel Projects
Hannah Stovall
Jon Kingsland
Tiffanie Rook
Andy Hughes
Josh Dotomain
Josh Dotomain
Josh Dotomain
Lucas Mcalary
Michael Moore
October 17, 2012
I have two ceramics classes this year and they are filled with creative, patient students.  Here are some of their projects!
Butter Dishes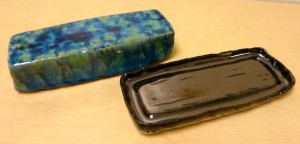 Jessica Degnan
Erin Lane
Diana German
Iris Anderson
Rachel Tougas
Jon Kingsland
Jessica Honebein
Kira Ludwig
Sebastian Kratz
Zachary Martin
Andy Hughes
Cambria Robinson
Matthew Moore
Coil Pots
Jessica Degnan
Matthew Moore
Sherelle Holmes
Rachel Tougas
Josh Dotomain
Jessica Honebein
Sebastian Kratz
Iris Anderson
Hannah Stovall
Diana German
Kira Ludwig
Kim Leavitt
Cambria Robinson
Erin Lane
Sasha Hamner
Alice Pfeiffenberger
Riley O'Reagan
Jon Kingsland
Wheel Projects
Alice Pfeiffenberger
Sherelle Holmes
Sasha Hamner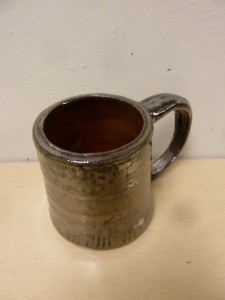 Sebastian Kratz
Jamie Jacobson
Andy Hughes
Tori Stallings
Erin Lane
Iris Anderson
Kim Leavitt
Random
Josh Dotomain
TJ Allen
September 25, 2012
Here are some projects that Seward Highs Ceramic Classes have been working on!
Ceramic Frames
Hannah Stovall
Diana German
John Kingsland
Cambria Robinson
Alice Pfeiffenberger
Jessica Honebein
Jessica Degnan
Tiffanie Rook
Wheel Projects
Josh Dotomain
Brittany Baldwin
Tiffanie Rook
Jessica Degnan
Matthew Moore
Hannah Stovall
Shyann Washik
Josh Dotomain
Rachel Tougas
Cambria Robinson
Random
Chelsey Olesiuk
Jamie Jacobson
Jamie Jacobson