December 21, 2016
To end the year, we did a variety of small projects involving optical illusions using lines and rulers!  We started with the 3-D hand or sphere illusion, then did a one point perspective room, and ended with 3-D one point perspective letters!  Here are just a few of them!
Shayne Sullivan
Case Estes
Ayla Lapanskas
Gabby Keeter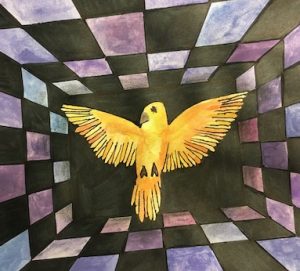 Sarah Meinema
Ruby Lindquist
Elena Hamner
Maddy Moore
Emma Moore
Heleana Backus
Sarah Meinema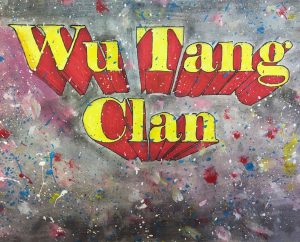 Ryan Miller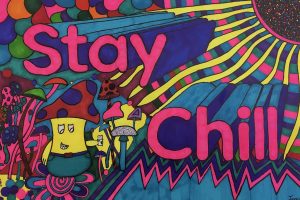 Jazmine Jarnig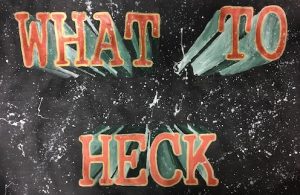 Heleana Backus
Emma Moore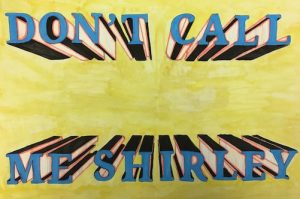 Kaylee Brockman
Zen Petrosius
February 19, 2015
This quarter, I have the pleasure of teaching 6th graders art (plus the lovely 8th grader Julie German)!  Our last project was inspired by Chuck Close, an artist who uses grids to draw amazing portraits on a large scale.  Check out their work!
Onaangel Williamson
Julie German
Katelyn Sawyer-Lemme
Nick Katsma
Paola Baez
Matthew Stanley
Marisa Phasomsap
Gunnar Davis
Levi Deboard
Araya Fejes
Max Pfeiffenberger
March 7, 2014
Seward High Art Students looked South to Aboriginal Australians for inspiration for a painting project.  The indeginous people of Australia have been creating works of art covered in dots for tens of thousands of years.  They dip sticks into pigment to stamp out dots historically on bark, rocks, logs, and today on canvases.  These dot patterns tell stories and map out journeys.
SHS Art Students created paintings for the National Oceans Science Bowl Art Show with Ocean themes .  We drew out our designs, painting solid color down, and then used paint pens to decorate with dots.  This was a super fun project and they all did a great job!
Jasmyn Calhoon
Rhett Sieverts
Kelsey McKean
Justin Schutter
Brandon Moore
Dustin Newman
Darci McFaul
Ryan Johnson
Erin Doty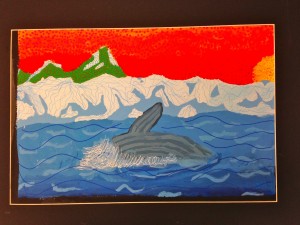 Erin Spradlin
Roma Hamner
Elannah Camp
Grace Callicut
Cassidy DeLand
Michael Walker
Diana German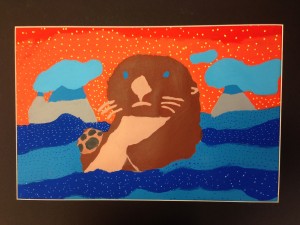 Kinze Hauze
Erin Lane
Brittany Baldwin
Dakota Nickell
Zack Maly
September 23, 2011
Seward High Intro to Art Class just completed Self Portrait Paintings. The project began as a drawing assignment, with students drawing and enlarging a posterized photo of themselves by using a grid.  They transferred the drawing onto canvas and painted it with tints and shades of a color of their choosing.  They turned out great!  Come to the Music and Arts Festival this weekend to see them in real life!
Drawing…
…Painting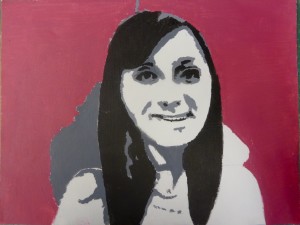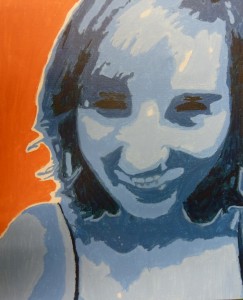 January 31, 2011
This month Seward High Art classes were lucky enough to visit the Andy Warhol Exhibit at the Anchorage Museum. Thanks to the local PTSA and Seward Arts Council for splitting the cost of our bus!  In response, students made their own Warholesque Pop Art Linoleum Prints.  They turned out great, see for yourself: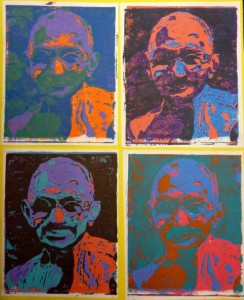 January 21, 2011
Seward High Ceramic Students began the semester by making coiled candle holders.  After creating foot tall structures that incorporated at least three shapes, they coated them with spray paint them and accented them with acrylic paint.  Here are some of the nicest ones:
December 3, 2010
Seward High Art students created new scenes out of old photos.  For inspiration, students viewed the Abberant Art of Barry Kite.  Kite is a contemporary artists who mainly reworks art history classics by cutting them up and combining them in humorous ways.  Students also viewed triptych artwork from the past and were asked to make their collages in triptych form.  Thanks to the Seward Library for donating encyclopedias and magazines.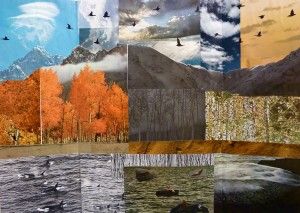 December 1, 2010
Seward High Ceramic students have made bas relief tiles.  Bas means low in french, these are low set sculptures emerging from a flat surface. This carving technique is quite ancient, and it has been used independently in many cultures from Mesoamerica to India. Seward high students made theirs with clay.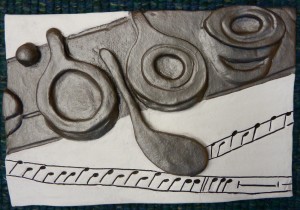 Seward High Ceramic students have been mastering the pottery wheel this semester, namely making bowls and mugs.  Here is some of their work:
October 25, 2010
When the Spanish Conquistadors arrived in Mexico over 500 years ago, they encountered the indigenous people practicing a ritual which is today known as the Dia de los Muertos (Day of the Dead).  This was a month long celebration for dead relatives when it was believed that the souls of the departed return to visit the living. Unlike the Spaniards, who viewed death as the end of life, the natives viewed it as the continuation of life. Instead of fearing death, they embraced it. To them, life was a dream and only in death did they become truly awake.
To the Catholic Spanish, this ritual seemed to be sacrilegious, and they unsuccessfully tried to eradicate it.  There was a good deal of reluctance on the part of the indigenous people which resulted in a blending of old customs with the new religion. All Saints' Day and All Hallows Eve (Halloween) roughly coincided with the preexisting Día de Los Muertos resulting in the present day 2-day event which draws from both.
Today, people don wooden skull masks called calacas and dance in honor of their deceased relatives. The wooden skulls are also placed on altars that are dedicated to the dead. Sugar skulls, made with the names of the dead person on the forehead, are eaten by a relative or friend, according to Mary J. Adrade, who has written three books on the ritual.  The Aztecs and other Meso-American civilizations kept skulls as trophies and displayed them during the ritual. The skulls were used to symbolize death and rebirth.
Seward Art High Students made their own Day of the Dead masks.  They began with slabs of clay, which they draped over human face molds.  They then sculpted the clay to look like a skull.  After the clay was fired, students painted them with spray and acrylic paint. They did an awesome job.