November 27, 2013
I have been blessed with a really talented, creative, well behaved Graphic Design Class this semester.  I'm amazed how patiently and dilligently they work in the computer lab day after day.  Thanks 5th hour! BWaggoner…. Here are some of their projects.  Here is the blog where I post their assignments.
Concert Posters
Soren Fejes
Jessica Degnan
New Currency
Thomas Zweifel
Sara Tolson
Liam McFaul
Jessica Degnan
Jonah DeBoard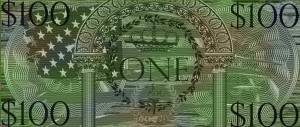 Damnyan Letter
Alicia Morris
Mount Marathon Designs
Zane Zimmerman
Thomas Zweifel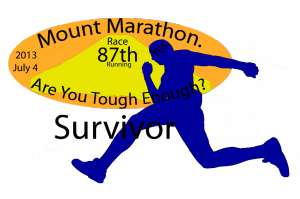 Liam McFaul
Damnyan Letter
Soren Fejes
Jonah DeBoard
Anthony Gibson
Alicia Morris
 Local Businesses
Zane Zimmerman
Liam McFaul
Thomas Zweifel
Jonah DeBoard
Thomas Zweifel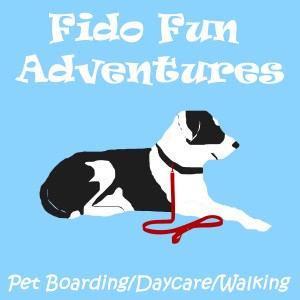 Alicia Morris
Liam McFaul
Jarrod VanderVegt
Alicia Morris
April 3, 2013
As a class, we went on a little field trip and did a photo scavenger hunt to try to capture interesting pictures.  Students then picked their favorite to turn into a linoleum print.  By hand, they colored on top of the grey tone photo, to simplify it into only 3 shades, black, white and grey.  They traced these shapes onto linoleum and cut them in layers, printing in whichever colors they wished.  Here they are:
Gabby Katsma
Rachel Tougas
Grace Wombacher
Diana German
Cambria Robinson
Amber Clark
Jesse Cantrell
Tessa Lyman
Tiffanie Rook
Alice Pfeiffenberger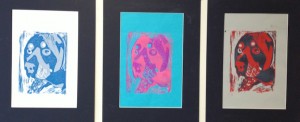 Shyann Washik
Iris Anderson
Hayden Tiner
April 2, 2013
We made Lanterns to hold candles and took inspiration from Japanese style stone lanterns.  Here are the results!
Karen Rasmussen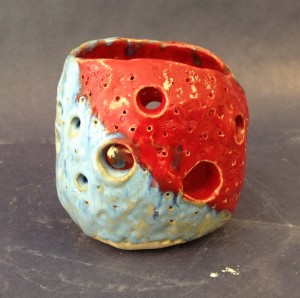 Alex Ashford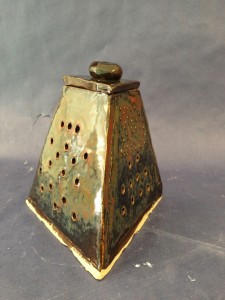 Ben Miranda
Matt Moore
Tyler Quiring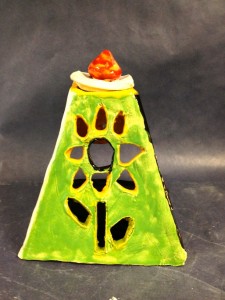 TJ Allen
Chelsea Olesiuk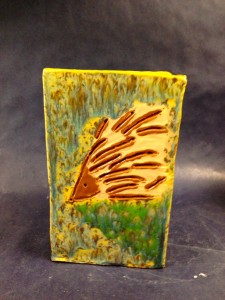 Audra Atwood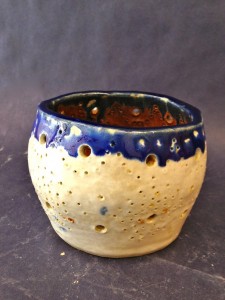 Izzy Barnwell
Julia Davenport
And check out Jamie Jacobson's Elephant!  The tail is a drawer that slides out to store something.
Advanced Ceramic students made their goblets in two pieces, the stem and the cup, then attached them.  We took inspiration from Indian Jones and the Last Crusade, the epic scene where the Nazi choses the wrong cup and ages to dust before your eyes! "He chose poorly"… I think they did a great job, here they are!
TJ Allen
Julia Davenport
Hannah Norris
Ben Miranda
Matt Moore
Tyler Quiring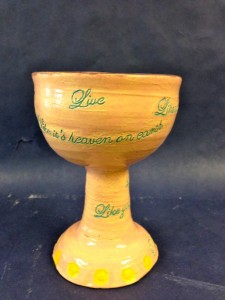 Emily Quinn
Audra Atwood
Richie Mack
Hayden Beard
Izzy Barnwell
Chelsea Olesiuk
Alex Ashford
December 8, 2012
Tea Pots
Hannah Stovall
Kira Ludwig
Sherelle Holmes
Rachel Tougas
Jessica Degnan
Jon Kingsland
Iris Anderson
Tori Stallings
Kim Leavitt
Shyann Washik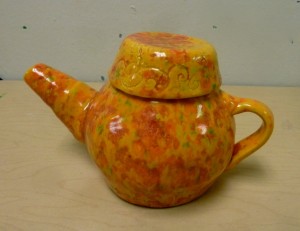 Sasha Hamner
Sebastian Kratz
Erin Lane
Masks
Erin Lane – Sabertooth Lion
Zack Martin
Cambria Robinson
Sebastian Kratz
Wheel Projects
Hannah Stovall
Jon Kingsland
Tiffanie Rook
Andy Hughes
Josh Dotomain
Josh Dotomain
Josh Dotomain
Lucas Mcalary
Michael Moore
October 18, 2012
Students first researched various famous painters from art history.  Then they picked their favorite artist and chose one of their paintings to recreate.  They drew it by hand, then painted it with acrylic paint using the verdaccio (italian) or grisaille (french) technique which was developed in the middle ages.  In this technique, the painting is first done entirely on a gray scale to create depth and value, and then color is added in glazes.  They did a great job, and succesfully integrated their own personalities into these paintings, check them out:
Billy Joe Wardlow
Pablo Picasso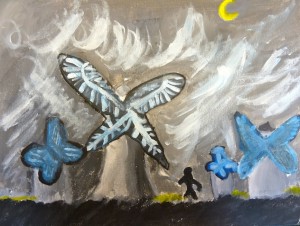 Ayla Bunch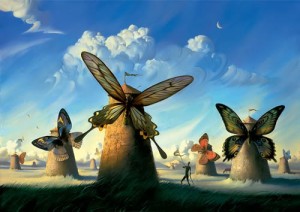 Dali's Windmills, not by Salvador Dali but an homage to him…not sure who did this?
Mary Ramirez
Edgar Degas, Four Dancers in Half Figure
Taylor Stewart
Arthur Dove, Sunrise
Lacy Knafel
Paul Cezanne, Still life with Apples
Corianne Douglas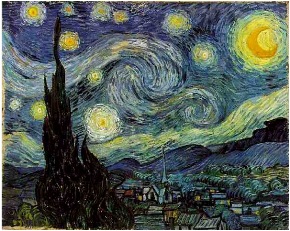 Vincent Vangogh, Starry Night
Isaac Osborn
Paul Cezanne, Pyramid of Skulls
Chloey Baldwin
Claude Monet, San Giorgio Maggiore-Soleil Couchant
Sam Melvin
Henri Matisse, Blue Nude & Blue Nude II
Autumn Young
Salvador Dali, Spellbound
Daren Sanderson
Pablo Picasso, Enamel Saucepan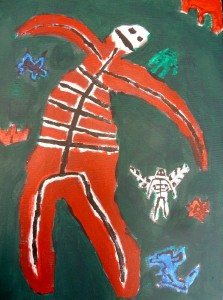 Tristan Boor
Henri Matisse, Icarus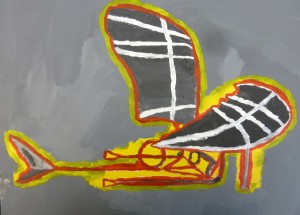 Howie Hubbard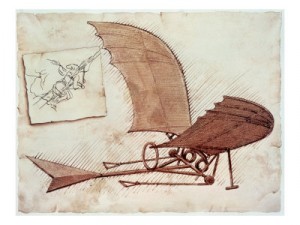 Leonardo da Vinci, Flying Machine
Tristan Wallace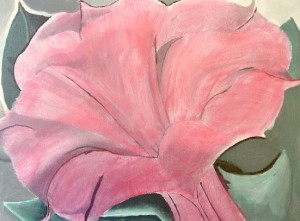 Paige Carter
Georgia O'Keeffe, White Trumpet Flower
October 17, 2012
I have two ceramics classes this year and they are filled with creative, patient students.  Here are some of their projects!
Butter Dishes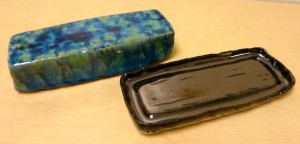 Jessica Degnan
Erin Lane
Diana German
Iris Anderson
Rachel Tougas
Jon Kingsland
Jessica Honebein
Kira Ludwig
Sebastian Kratz
Zachary Martin
Andy Hughes
Cambria Robinson
Matthew Moore
Coil Pots
Jessica Degnan
Matthew Moore
Sherelle Holmes
Rachel Tougas
Josh Dotomain
Jessica Honebein
Sebastian Kratz
Iris Anderson
Hannah Stovall
Diana German
Kira Ludwig
Kim Leavitt
Cambria Robinson
Erin Lane
Sasha Hamner
Alice Pfeiffenberger
Riley O'Reagan
Jon Kingsland
Wheel Projects
Alice Pfeiffenberger
Sherelle Holmes
Sasha Hamner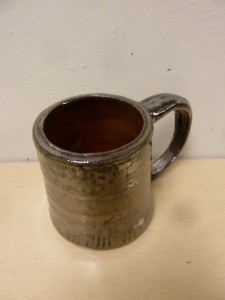 Sebastian Kratz
Jamie Jacobson
Andy Hughes
Tori Stallings
Erin Lane
Iris Anderson
Kim Leavitt
Random
Josh Dotomain
TJ Allen
October 4, 2012
Advanced art students made self portraits….  They did some self reflection and thought of an emotion or state they would want to convey, and chose the medium they'd like to use.  Then, they drew themselves using a mirror.  Here are the end results!
Emma Farris
Dylan Gillespie
Alex Ashford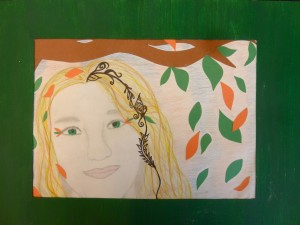 Briana Honebein
Michael Marshall
TJ Allen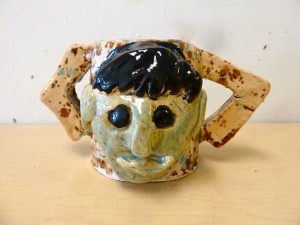 Ben Miranda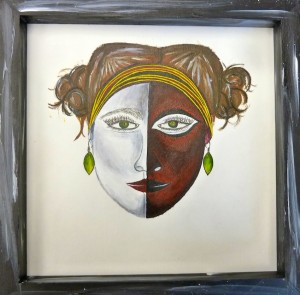 Gretchen Lindquist
Richie Mack
Izzy Barnwell
Ashley Whiteshield
April 5, 2012
For a change of pace, the 2-D art class worked in 3-D for a project, producing slab containers out of clay.  The assignment was to create a slab container whose dimensions added up to at least 20 inches, to join the pieces well and smooth the seams.  It is always cool to see the different ideas people come up with, here are some of the best!
Tori Stallings
Renzee Comia
Andy Hughes
Tiffanie Rooke
Felicia Cubley
Front View
Back View – Planter by Rain Becker
Neeka Erchinger
Julia Davenport
March 8, 2012
Piggy Banks
Masha Hart
Alexis Nicolas
Malia Acovak
Butter Dishes
Julia Davenport
Hannah Norris
Masks
Jenny Joseph
Ashley Whiteshield
Julia Davenport
Masha Hart
Slab Vase
Michaela O
Plates
Michaela Olson
Skyler Broeckel
Jenny Joseph
Gabe Esposito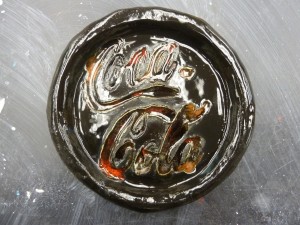 Amber Clarke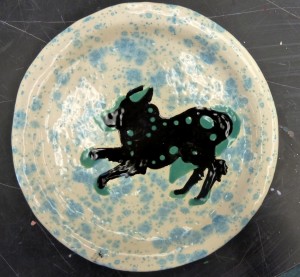 Masha Hart
Renzee Comia
Dog Dish
Masha Hart
Mugs
Laura Kromrey
Hannah Norris
Renzee Comia
Michaela Olson
Skyler Broeckel