April 17, 2017
The eye is the window to the middle schoolers soul… 🙂 We studied and practiced drawing the human eye.  The assignment was to draw an eye using oil pastel and chalk on black paper and to make something unique about it.  Here they are, awesome job SMS Art students!
Jared Dean
Mikya Wallace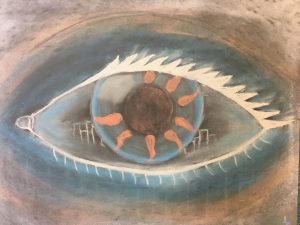 Lydia Jacoby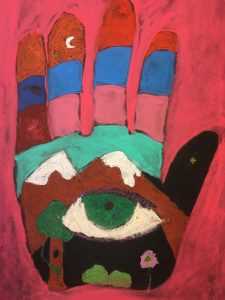 Ryker Bradford
Colt Ogle
Nicole Hettick
Marcus Lastimosa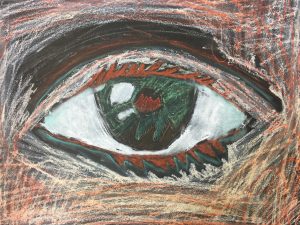 Jacob Wendt
Emily Unrein
Linda Jack
Mary Withrow
Lucy Hankins
February 9, 2017
Seward Middle School students learned how to mix all 12 colors of the color wheel using just the primary colors: red, yellow, blue!  Then they were given the assignment to come up with a composition which included all 12 colors!  Here is what they came up with, great job!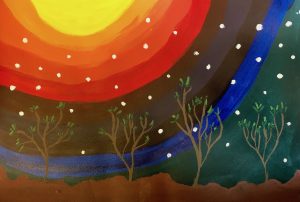 Renee Elhard
Hailey Freiberg
Hana Cooney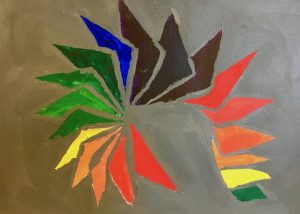 Aiden Rodriguez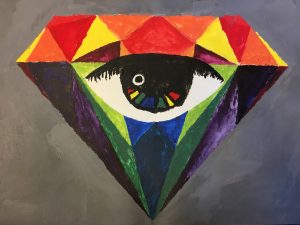 Ryan Brown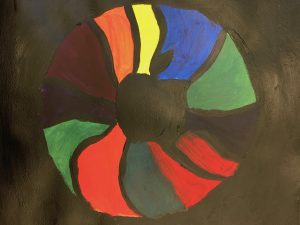 Leah Kava-Murdock
Paola Baez
Kylie Mullaly
Dilthini Dissanayake
Aaron Kuller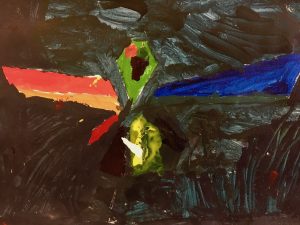 Ashton Simpson
Wren Dougherty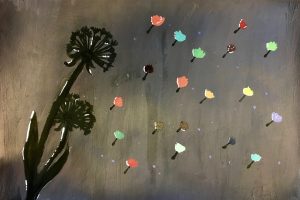 Shelby Sieminski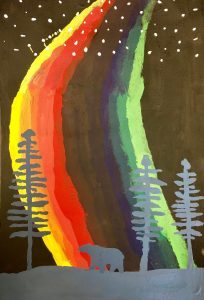 Cody Bryden
Seward High students learned 12 different watercolor techniques, including using salt, rubbing alcohol, tissue paper, etc.  Then they hand drew a person or animal and used this drawing to create a water color painting, utilizing at least 5 of these techniques as they chose.  They did an amazing job!  See if you can figure out what technique they used where!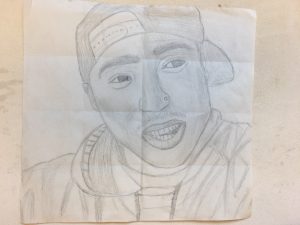 Bekah Christenson's Tupac drawing
Pricilla Stoltz
Dylan Dunning
Tyler Goddard
Clarence Longan
Bjorn Nilsson
Conor Spanos
Isaiah Bivens
Eliza Goddard
Hunter Hollingsorth
Elijah Gundersen
John Moriarty
Kyrsten Johnson-Grey
Dax Robinson
Lincoln Farris
Justin McMurray
Sholanda Vert
Laurel Correa
Allison Rogers
Linnea Hribernick
Alex Ursel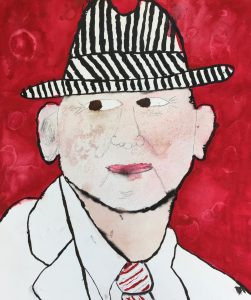 Chad Quinn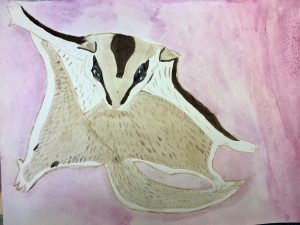 Sophi Dow
Josh Park
Madison Athey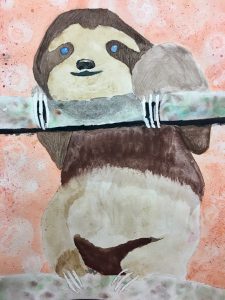 Jaden Vandyke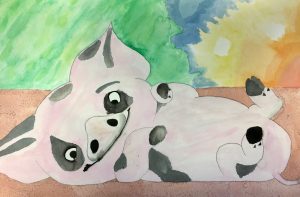 Maddy Moore
Katelyn Correa
Clara LaRock
Nathaniel Basalo
Shayne Sullivan
Hayley Unrein
Ryan Miller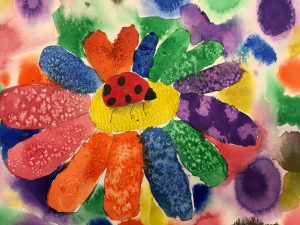 Jazmine Jarnig
Eldon Zinis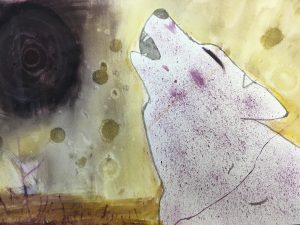 Gabe Wood
Ally Chryss
Megan Koster
Krisnan Weston
Coral Petrosius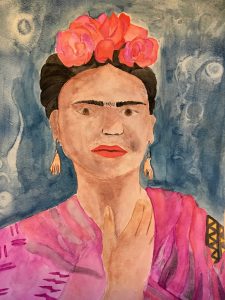 Naomi Ifflander
Angela Tinker
Meghan Mullaly
December 21, 2016
To end the year, we did a variety of small projects involving optical illusions using lines and rulers!  We started with the 3-D hand or sphere illusion, then did a one point perspective room, and ended with 3-D one point perspective letters!  Here are just a few of them!
Shayne Sullivan
Case Estes
Ayla Lapanskas
Gabby Keeter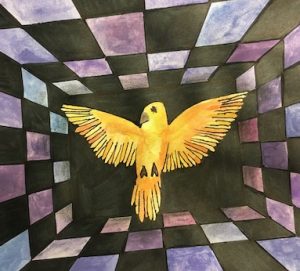 Sarah Meinema
Ruby Lindquist
Elena Hamner
Maddy Moore
Emma Moore
Heleana Backus
Sarah Meinema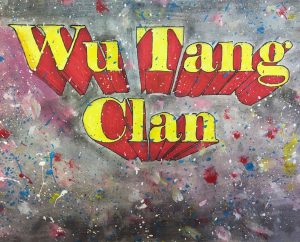 Ryan Miller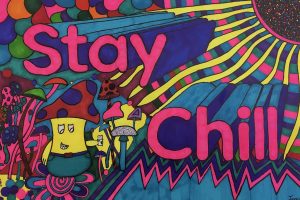 Jazmine Jarnig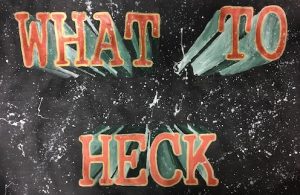 Heleana Backus
Emma Moore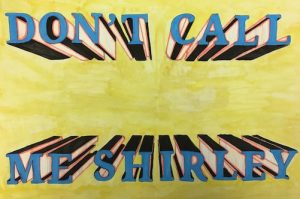 Kaylee Brockman
Zen Petrosius
The assignment was to make a sculpture that could be used as a planter! SHS Art Students really did a great job, check them out!
Brendan McMurray
Kaylee Brockman
Laurel Correa
Ryan Miller
Zen Petrosius
Kendyl Morris
Emma Moore
Ruby Lindquist
Rachael O'Rourke
Maddy Moore
Clarence Longan
Faith Mitchell
Case Estes
Elena Hamner
Forrest Matheson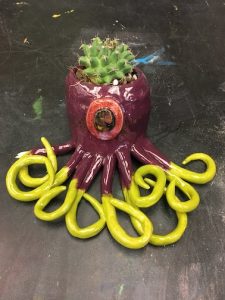 Alexis Sullivan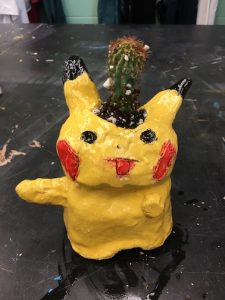 Connor Spanos
Heleana Backus
Allison Rogers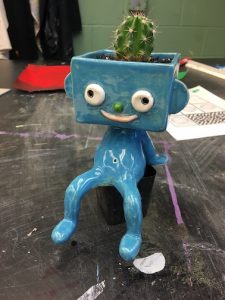 Meghan Mullaly
Lindy Guernsey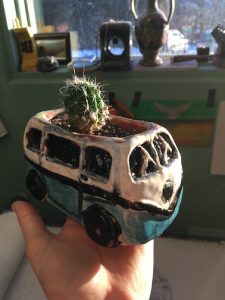 Beckah Christenson
Gabby Keeter
Emilia Whitcome
December 8, 2016
The first semester is wrapping up here at Seward High and we are ready for our holiday break! SHS Art students completed block prints and did a great job! The artistry was in identifying and simplifying the image into 3 different values (light medium dark) and also showing different textures! Then they had to carve this image into linoleum and print in layers to get the different colors/values. Here are some great ones for you to check out!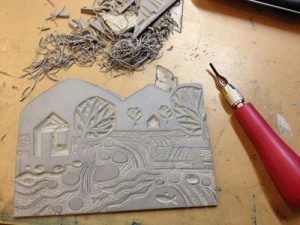 linoleum block and tool example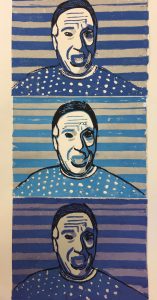 Mikayla Dumars
Forest Matheson
Nele Hohenstein
Connor Spanos
Elena Hamner
Kaylee Brockman
Case Estez
Emma Moore
Akilena Veach
Heleana Backus
Justin McMurray
Nicole Charlie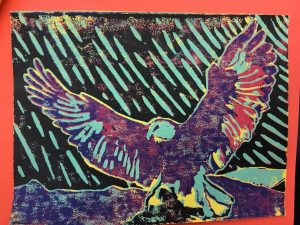 Emilia Whitcome
Ruby Lindquist
Allie Tollof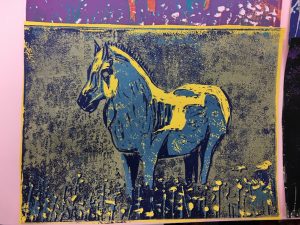 Olivia Carney
Walker McKnight
Sadie Lindquist
Brendan McMurray
Rachel O'Rourke
Robert Chappell
October 21, 2016
These frames were more difficult than I'd imagined to construct!  Students made a paper pattern first and then traced their design onto clay slabs.  The photos slide into a little compartment in back and all the frames have a way to be hung too!  Thanks students for your patience and creative designs!
Chad Quinn
Chris Kingsland
Tyler Goddard
Steven Osborn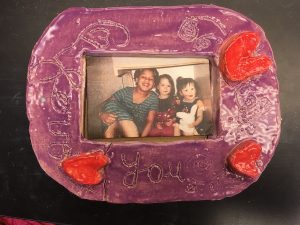 Olivia Carney
Kalista Rodriguez
Walker McKnight
Sadie Lindquist
Meghan Mullaly
Trapper Allen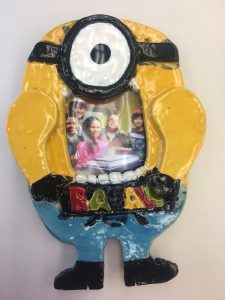 Nathaniel Basallo
Angela Tinker
Sophie Dow
Brendan McMurray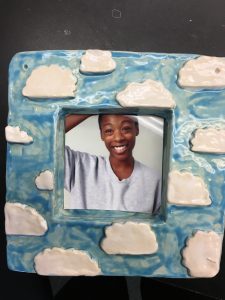 Allie Tollof
Basil Dougherty
Naomi Ifflander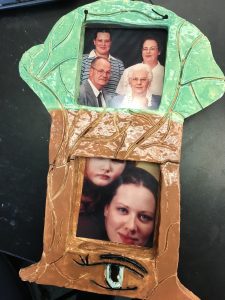 Natasha Tolbert
Beau Freiberg
Emma Moore
Zen Petrosius
Forest Matheson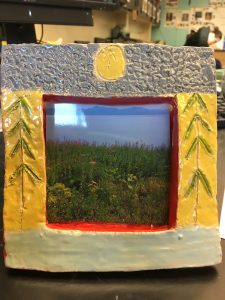 Akilena Veach
Nicole Charlie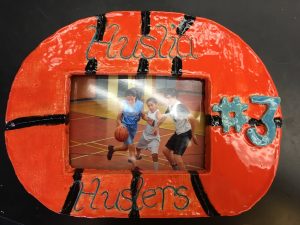 Shalonda Vent
Kaylee Brockman
Heleana Backus
Braden Lane
Kobe John
Robert Chapell
Linnea Hribernick
Winter Richie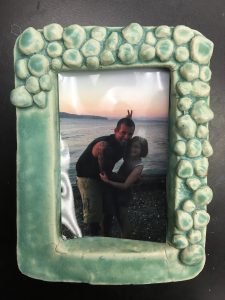 Clara LaRock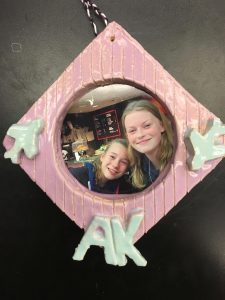 Sarah Meinema
Mikayla Dumars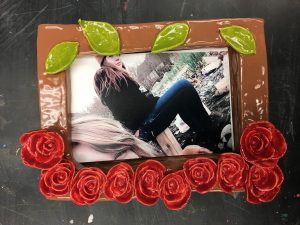 Dana Van Slyke
Daisy Terry
Eliza Goddard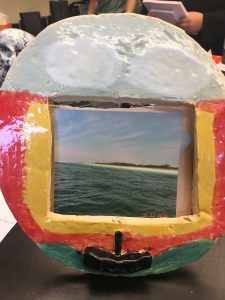 Jack Gunther
Raven Stevenson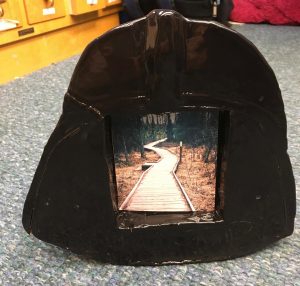 Krisnan
Elena Hamner
Nele Hohenstein
Ruby Lindquist
Case Estes
Maddy Moore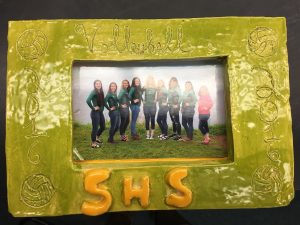 Jessi Hood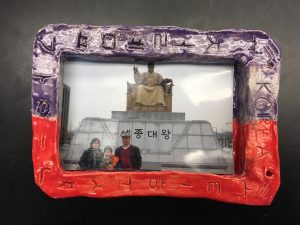 Joshua Park
Jaylon John
Justin McMurray
Alexis Sullivan
Egor Sturdy
Kamryn Pack
Jacob Lodzinski
Alex Ursel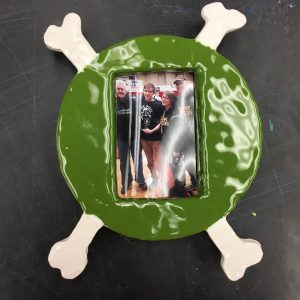 Brooks Berry
September 26, 2016
If you went to the Seward Music and Arts Festival this past weekend, you got to see this Egyptian themed art in real life!  This truly is a community centered event, with Seward El, Middle and High School students all helping by creating decorations.  Here are some of the High-schoolers pieces: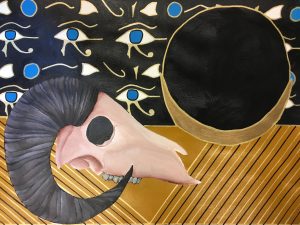 Heleana Backus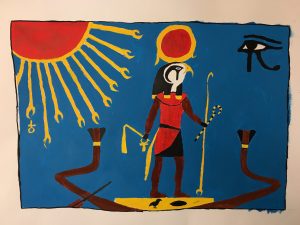 Mycah Ebberson
Ruby Lindquist
Nele Hohenstein
Emma Moore
Linnea Hribernick
Hayley Unrein
Sholanda Vent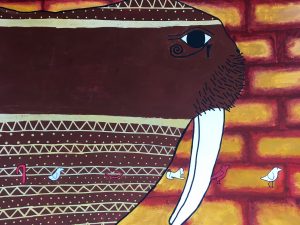 Maddy Moore
Zen Petrosius
Beau Freiberg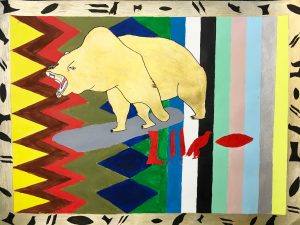 Ernesto Montoya
Dana Van Slyke
Alexis Sullivan
Gabby Keeter
Egor Sturdy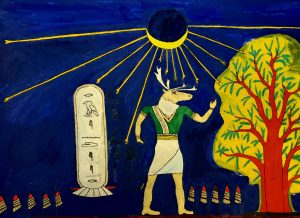 Josh Park
Kaylee Brockman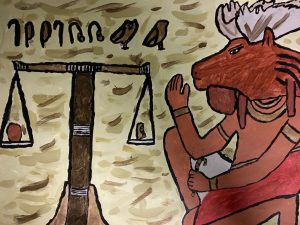 Daisy Terry
Meghan Mullaly
Rebekah Christenson
Lindy Guernsey
Basil Dougherty
Emilia Whitcome
Forest Matheson poses with the King Tut Sarcophagus Collage made by Seward High and Seward Middle Students!
Thanks for supporting this event and we hope you had fun 🙂
February 4, 2016
For our first project in SHS's Ceramics Class and SMS Art Class we went back to basics – the human hand.  Hands have been connected to our personal identities and to our humaness since we lived in caves.  Seward High Students took inspiration from henna designs, hand tattoos, folk art, and anataomy to name a few.  Great job!
Human hands printed by spraying paint through bone-made pipes over a hand pressed against the wall. Cueva de las Mano, Argentina, circa 7300 BC
Allie Toloff
Jacob Hall
Riley VonBorstel
Trapper Allen
Simon Estes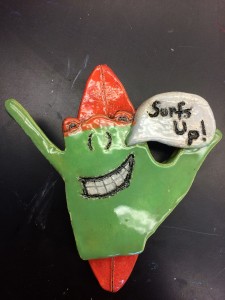 Sully Hauze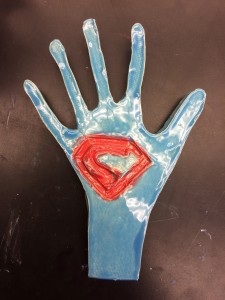 William Storle
Hunter Allen
Ashley Guernsey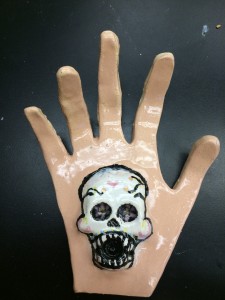 Blaze Havnen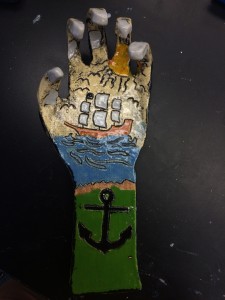 Kjell Nilsson
Nick Woodard
Sequoia Sieverts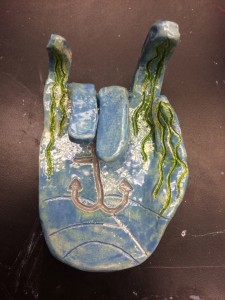 Lydia Jacoby
Cameron Bunch – Galaxy Hand
Bekah Christenson
Kyrsten Johnson-Gray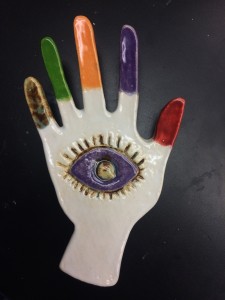 Sabrina Spiers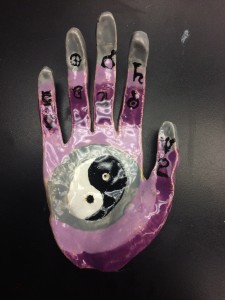 Coral Petrosius
Clara LaRock
October 12, 2015
Seward High Ceramics Class has been up to a lot this quarter!  They began by making paper mache circus animals to decorate the Seward Music and Arts Festival.  This involved drawing out patterns, projecting them onto large sheets of plywood, cutting the parts out with jigsaws and routers, constructing the wooden forms with screws and nails, adding the muscle and flesh with newspaper and chicken wire, paper mache-ing the outside, and painting!  Here are some process shots!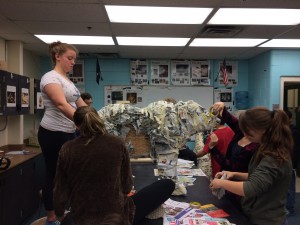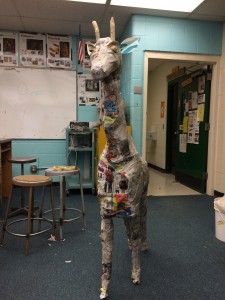 After all that work, they finally began with clay, and the first assignment was to create a sculptural container with a removable lid:
Megan Mullaly
Nathaniel Basalo
Nicole Charlie
Brandon Suddath
Justin Croft
Roma Hamner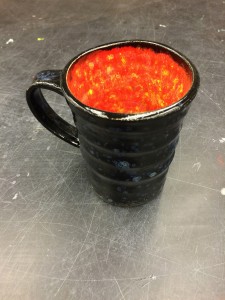 Emilia Whitcomb
Tyler Goddard
Megan Mullaly