March 9, 2017
Nikki Farquarson's work
SHS students studied the art of Nikki Farqharson, who combines collage work with intricate patterns.  Here is some of their work emulating her style!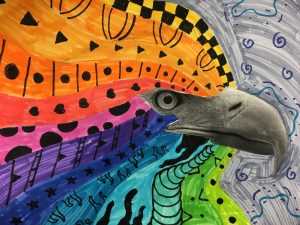 Laurel Correa
Hayley Unrein
Kyrsetn Johnson Grey
Tyler Goddard
Braden Lane
Shayne Sullivan
John Moriarty
Alex Ursel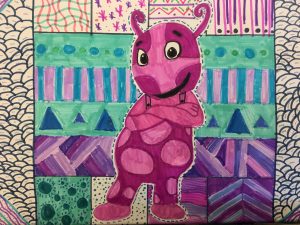 Maddy Athey
Hunter Hollingsworth
Bjorn Nillson
Josh Parks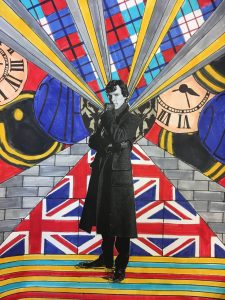 Meghan Mullaly
Eldin Zinis
Pricilla Stoltz
April 12, 2013
Emulating the style of graphic artist Nikki Farquharson, SHS art students created their own marker drawings, choosing and tracing a subject matter and then surrounding it with colorful patterns.  Happy Friday and here they are:
Tessa Lyman
Grace Wombacher
Diana German
Rachel Tougas
Gabby Katsma
Rachel Tougas
Cambria Robinson
Tiffanie Rook
Shyann Washik
Iris Anderson
February 22, 2012
After looking at the artwork by illustrator Nikki Farquharson, Seward High Art Students made their own patterned artwork using markers.  They traced or collaged in the main figure, then developed intricate patterns for the background.  I think they turned out really nice!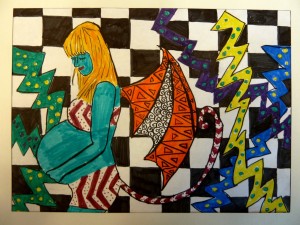 Hana Stovall
Angelina Ledet
Sierra Vandervegt
Page Carter
Michael Marshall
Chelsea Olesiuk
Taylor Boyett
Misha Johnson
Larry Lindberg
Maria Jackson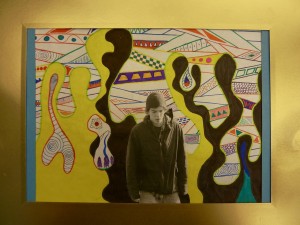 Jaz Odhner
Jalen Terry
Tori Stallings
Hunter Doan
Carrie Anderson
Olivia Beckham
Andy Hughes
Sam Stauble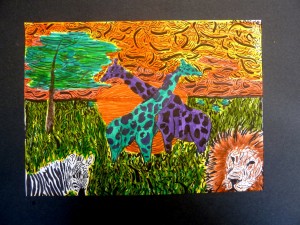 Jasmine Perea
Renzee Comia
Kiana Clemens
Alex Pahno
Richie Mack
Dylan Gillespie
Dominique Strickland
William Whiteshield
Emily Brockman
Lane Spradlin